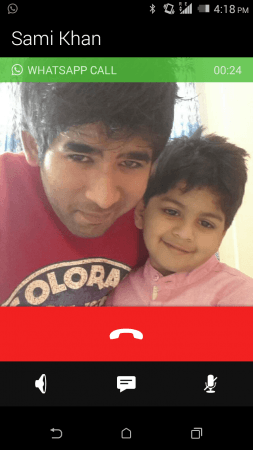 In a surprise move, WhatsApp decided to roll out its voice-calling feature to one of the lesser known platforms, Tizen. While this certainly comes as great news for some Samsung Z1 users, owners of iOS and Windows Phone devices are left wondering. WhatsApp for Tizen received voice-calling via an update to the app, which was rolled out earlier this week. With this, users of Tizen smartphones can make and receive calls from their friends on Android using the popular messaging app.
If you are using Samsung Z1 and have WhatsApp installed on your phone, simply head over to Tizen Store and tap update. This will install the WhatsApp version to 2.12.10, activating the voice-calling feature without any sort of invitation, Tizen Experts reported. In addition, users will also see an identical interface as in the Android version of the app. Three tabs will allow users to manage Calls, Chats and Contacts.
If you are new to Tizen, here's how to get the feature activated in five simple steps.
Launch Tizen Store on your Samsung Z1 smartphone
Select Apps on top left corner of the app store
Choose My Apps
Locate WhatsApp under updates
Tap "Update" and start using the voice calling on your phone
While it may sound surprising that Tizen received the feature before iOS or Windows Phone users, it is justified by the fact that WhatsApp for Tizen is an emulated version of the Android app. This enables users of Tizen to get similar features as and when Android users get them.
WhatsApp voice-calling for iOS and Windows Phone
WhatsApp co-founder Brian Acton has already confirmed voice-calling for iOS, which is a few weeks away. The exact date is not known, but the Android roll-out hints at a similar fate for iPhone users in the upcoming days or weeks.
Similarly, Windows Phone users will likely get the feature once it has been rolled out to iPhone owners. This is a strategy followed by most app developers and WhatsApp is bound to continue the same tradition.