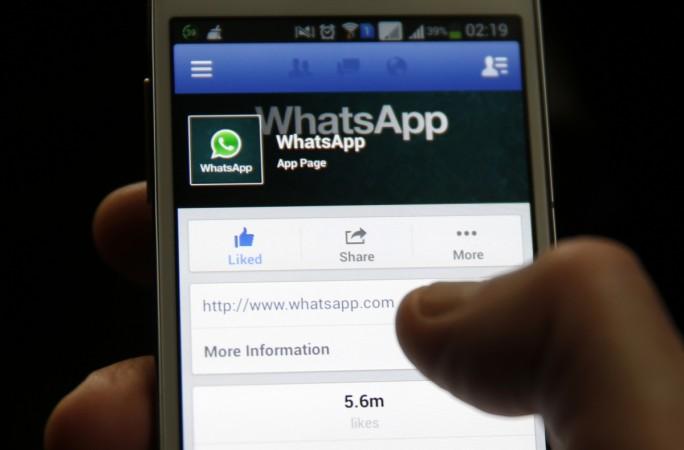 It could turn out to be a classic case of one man's loss translating into another's gain.
Mobile phone users are likely to witness a hike in call rates, following the multi-billion purchase of the spectrum. The rise in mobile bills comes at a crucial time, when India is scaling up to be the second largest smartphone market in the world.
Thankfully, the adoption of Internet-ready smartphones in India is booming, a trend that promotes VoIP-based apps to carry out voice calls for free if customers have suitable data plans or Wi-Fi.
There is brouhaha in the industry over WhatsApp's voice-calling feature that has got mobile users curious. The popularity of the app and the wide network will allow users to communicate with friends and family without spending on network voice calls. The feature is still being tested with a limited group of users but other competing apps such as Viber, Line Skype and others are already offering free voice-calling services.
Analysts predict carriers will increase mobile call rates by at least 10 percent and up to 15 percent, which will increase the annual revenue of the industry to Rs. 21.4 lakh crore. Since voice calls account for a majority of their revenues, up to 75 percent, carriers will mostly increase the voice call rates compared to other aspects such as messaging and data.
It will be important for VoIP-based apps to carry out good quality calls even on low bandwidth, which will benefit a vast audience considering the wide spread of 2G in India over 3G and 4G networks.
While the hike in mobile bills is seen as imminent, Prashant Singhal, global head for telecom at professional services firm EY, predicts the new prices to kick in only after six months, according to The Economic Times.
WhatsApp's voice-calling is expected to work well even on low-speed connections. Hopefully in the next six months, the Facebook-owned messaging app rolls out the feature to all its users across different platforms.
There has been a stiff competition in the Indian telecom industry to regain lost customers and new subscribers. Frequent price drops and bundle discounts have allured mobile users into switching carriers.
With spectrum costs going up, it will be a challenge for network carriers to continue offering low rates to users, though attractive data bundles and affordable costs can keep up the traction for most smartphone users.