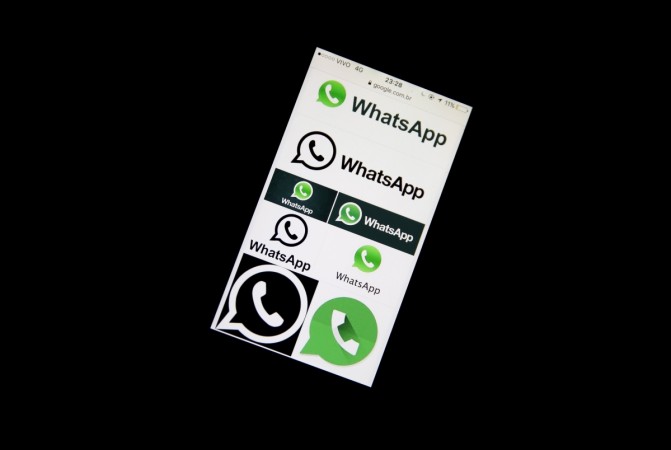 WhatsApp pushed out a new update to its iOS version of the app, allowing iPhone users to share PDF files and control how much media content gets saved on the device. The new change makes it easier for users with limited storage on their iPhones to restrict unwanted photos and videos taking up most space.
WhatsApp iOS app now allows users to disable images, videos and audio from specific contacts and groups. The new option can also be used to allow media content from specific contacts to be downloaded automatically. The new setting is turned off by default, but users can choose "Allow" or "Never" to save incoming media for specific chats.
Previously, users only had the option to either save all media content to the device or nothing at all.
WhatsApp also added other features wherein users can pull down on in-app notification to quickly reply to messages. Missed calls now appear inside the chat window instead of the recent tab, so users can instantly see if a user had called or messaged all in one place. Finally, iPhone users can now share PDFs with other users, a feature which was recently added to Android.
The latest WhatsApp update for Android allows users to view starred messages for specific chats by tapping on the contact info. While clearing a chat, users can also choose to keep starred messages. WhatsApp is also testing a new feature for Android users, which would allow them to add bold or italics style to highlight important messages while chatting with friends.
WhatsApp is the world's largest cross-platform instant messenger which sees 42 billion messages sent and over 1.6 billion photos being shared each day, with more than a billion active users. The free app is available on all major platforms, including Android, iOS and Windows, but the messaging application for smartphones recently said that it would no longer support BlackBerry 10, Nokia Symbian S60 and S40, Windows Phone 7.1, Android 2.1 and Android 2.2.
A recent report by the Guardian revealed that Facebook and WhatsApp are looking to improve security by encrypting user data. WhatsApp, which is owned by Facebook, is also planning to encrypt voice calls within weeks.