In July, Reliance Jio had announced the release of a software update to KaiOS-powered JioPhone and its successor JioPhone 2 to make them support WhatsApp and now, the company has fulfilled its promise.
Reliance JioPhone users can now use the world's most popular messenger app. They can share images and videos on their feature phone similar to touch-screen based smartphones and everything that is being transferred and received will be encrypted so that nobody can intercept and spy on the conversation.
Furthermore, JioPhone owners can also record and send voice messages with just a couple of taps on the keypad.
"During this movement of connecting the unconnected, many partners came forward to strengthen the cause. One such partner who has really stood by us from the beginning is Facebook and its ecosystem. The result of one such partnership is out for the world to see today. We will be providing WhatsApp, the most used chat application in the world, on all JioPhones starting today. Jio wants to thank the Facebook and WhatsApp team for making this happen," said Akash Ambani, Director, Reliance Jio Infocomm Limited.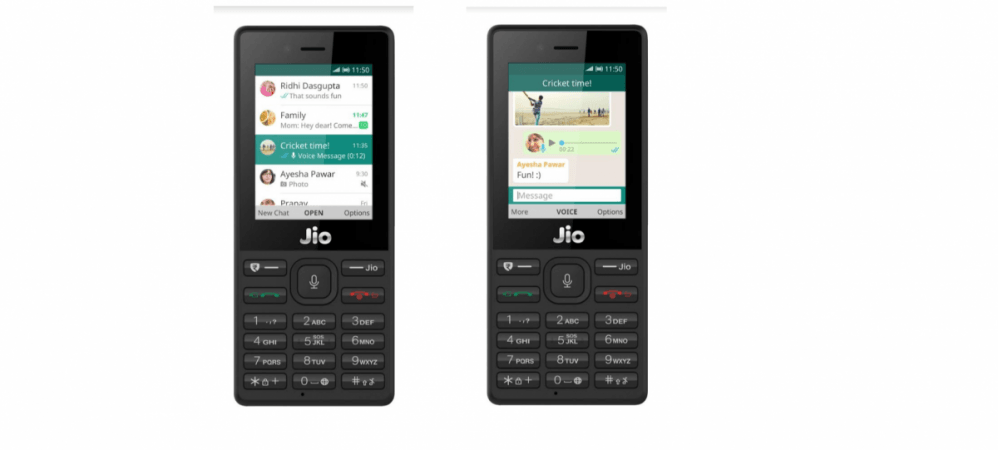 Here's how to download and setup WhatsApp on your Reliance JioPhone:
Step 1: Go to KaiOS app store, type WhatsApp and once you find it, tap the Download button to install the application.
Step 2: Once installed, go to WhatsApp and open.
Step 3: You will be asked to register your mobile number for verification.
Step 4: Once you submit the number, you will get the OTP via message. Enter the OTP on WhatsApp and you are good to go.
It can be noted that WhatsApp is being rolled out to KaiOS store in phases and is expected to be made available to all JioPhone (1st Gen) and JioPhone 2 by September 20.
Stay tuned. Follow us @IBTimesIN_Tech on Twitter and on Google News for the latest updates on Reliance Jio.