WhatsApp recently announced that it would end its support for devices running Blackberry OS, BlackBerry 10 and Windows Phone 8.0 operating systems.
The world's most popular messenger app is now "officially dead" on all the devices that run the aforementioned OSes, as they passed the WhatsApp "end-of-life" date on December 31.
However, BlackBerry 10 users seem to have got a two-week respite before WhatsApp finally "calls it quits" with the OS.
Although WhatsApp has ended its support for the OS, BlackBerry 10 users seem to have received a slight reprieve, or — as WhatApp likes to call it — "a grace period."
During this period, BlackBerry 10 users can continue using WhatsApp on their devices. But once the period ends, they will need to upgrade to an Android device running Android version 4.0 and above or an iPhone running iOS 7.0 and above in order to be able to use WhatsApp.
A statement by CrackBerry, a website that follows developments around BlackBerry platform, states: "It (ie WhatsApp for BlackBerry) will continue to function for a short grace period, but some behaviour will change."
Most importantly, in the grace period, users will no longer be able to re-register their account with the app, meaning that if a user deletes his account on his BlackBerry device and reinstalls it (or instals it on a different phone), it will no longer verify the phone number and thefore not complete the setup process.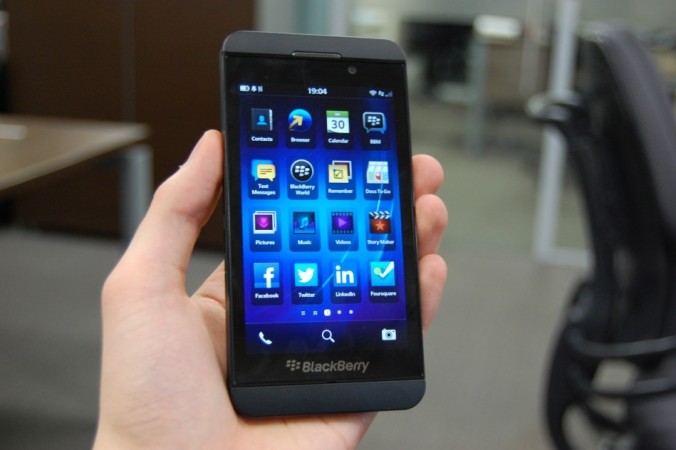 Post the grace period, which is approximately two weeks, the app will go into "expired" mode. Once into the expired mode, the app will stop functioning as a usable WhatsApp client, and thus will no longer connect to WhatsApp servers.
However, even after it is expired, the BlackBerry 10 client app may allow users to access existing messages on their phones, but not send or receive new ones.
"This behaviour should be similar to what was seen by everyone who forgot to update their app the last time our published expiration date had passed" the statement reads.
WhatsApp recently wrote in a blog post: "These platforms (BlackBerry OS, BlackBerry 10, Windows Phone 8 and Symbian S60) don't offer the kind of capabilities we need to expand our app's features in the future. If you use one of these affected mobile devices, we recommend upgrading to a newer OS version, or to a newer Android running OS 4.0+, iPhone running iOS 7+, or Windows Phone 8.1 or above, so that you can continue using WhatsApp."
WhatsApp says it pulled the plug on devices running BlackBerry 10 and Windows Phone 8 OS because of the plummeting user base these operating systems offered when compared to Android and iOS.
"As we look ahead to our next seven years, we want to focus our efforts on the mobile platforms the vast majority of people use," the company said.
Meanwhile, WhatsApp support for BlackBerry OS, BlackBerry 10 and Windows Phone 8.0 was supposed to end in 2016, but was postponed to December 31, 2017. Support for devices running Nokia Symbian S60 platform ended on June 30, 2017 and that for the Nokia S40 platform will meet the same fate after December 31, 2018.
The company also announced that Android devices running Android 2.3.7 and older versions will not be supported after February 1, 2020.
Source: CrackBerry