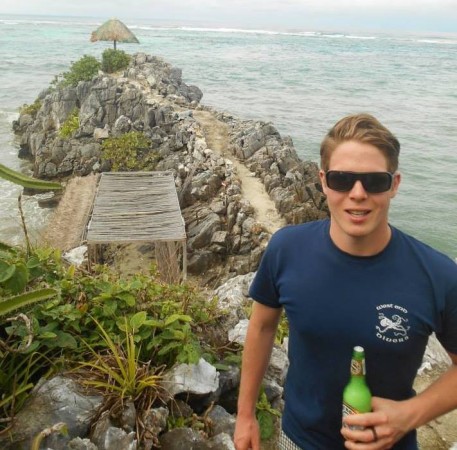 Like all good boyfriends, Canada man Jordan Axani too had made big plans with his girlfriend; he wanted to see the world with her. Unfortunately for him, even more so for her, the relationship did not work out, and now, the travel-enthusiast is stuck with tickets for a world tour that has the name Elizabeth Gallagher on it.
However, unlike an average Joe, he did not just scratch the plan or cancel the ticket; he is seeking out a travel companion who can make use of the ticket. According to his post on Reddit, anyone with the name Elizabeth Gallagher and a Canadian passport can apply to travel with him.
Interesting guy that he is, Axani, expects the new Elizabeth Gallagher to be "sane, smart and (hopefully) interesting", with a love for travel. He also insists that she not be an "axe murderer".
Axani is open to travelling together with whoever wins the world tour tickets, but affirms that he is not looking for "companionship, romance, drugs, trade, or selfies with you in front the Christmas Market in Prague". He is also okay with the winner of the tickets to head out on her own and enjoy the trip alone.
While he might gratefully accept a couple of hundred bucks she may give him out of the goodness of her heart, all Axani really wants is that the world tour brings happiness to the lucky Elizabeth Gallagher.
An employee of international real-estate advisory and development firm Live Work Learn Play Inc., Axani says that the ticket give away is his way of thanking the universe for the good life he has had thus far.
According to the updates posted on Reddit and frequent posts on Twitter, the internet has proved its magic again and many an Elizabeth Gallaghers have come forward and with the help of his brother, everything is getting sorted out.
If you are lucky enough to be the Elizabeth Gallagher that meets Axani's criteria, this could be your itinerary:
December 21: NYC to Milan
December 28: Prague to Paris
December 29: Paris to Bangkok
January 7: Bangkok to New Delhi
January 8: New Delhi to Toronto