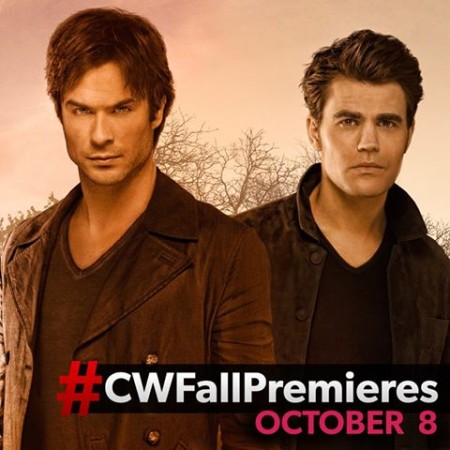 The seventh season of CW's "The Vampire Diaries" will feature a different Mystic Falls, thanks to Lily Salvatore and her travelling companions, the Heretics.
While it will see Ian Somerhalder's character Damon going dark, the future looks bright for his younger brother, Paul Wesley's Stefan Salvatore, who has finally realised his feelings for Caroline Forbes (Candice Accola).
The previous season ended with Stefan telling Caroline that he was ready to wait for her. And in the next season it appears that the duo will give their relationship a shot.
On why he thinks Caroline and Stefan could be the endgame, Wesley told TVGuide: "Look, Stefan was madly in love with Elena [Nina Dobrev]. I don't think he thought for a moment that there would be another woman in his life. Ever. Stefan and Elena have an unrelenting passion, which has merit. But forming a bond and friendship that develops into a lifelong partnership - that pragmatic love has merit as well."
In the meantime, Somerhalder told Melty in an interview that the theme for the upcoming season was set in the final few minutes of season 6, where Damon was spotted on top of Mystic Falls' clock tower. Damon Salvatore's life without the love of his life, Elena, is not going to be pretty, and it appears that he will become the ruthless vampire he was in the first two seasons.
"We're actually very excited about telling this story. Mystic Falls without Elena Gilbert is going to be very different," Somerhalder told Melty. "We want to go back to that Season 1 and Season 2 of storytelling... I think that the last scene in the last episode that you see is truly a depiction of what this next season's going to be."
"The Vampire Diaries" will return to the CW in October.