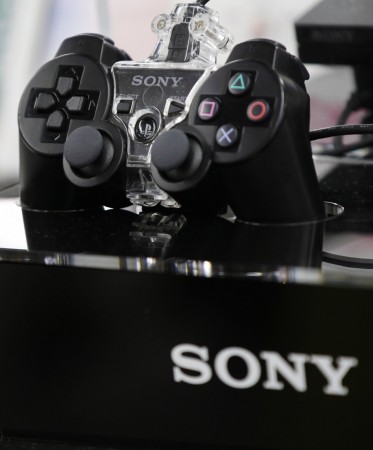 Japanese electronics major Sony on Wednesday launched the much-awaited PS 4 gaming console at the 'PlayStation Meeting 2013' event in New York City.
With the announcement of the PlayStation 4, Sony gets a head start over its rival Microsoft Xbox which is speculated to launch its next generation console 'Xbox 720'(code-named Durango) at the upcoming international gaming convention E3(Electronic Entertainment Expo) 2013 in June.
Sony's new video game console boasts an improved Dual-Shock 4 controller, endowed with new additional features such as:
A built-in touch-sensitive pad in the front.
Another addition to the controller is the 'Share' button which allows users to directly upload videos from their game experiences to the net.
The new Dual Shock 4 controller is ergonomically designed with curved L2 and R2 buttons to give greater control.
A new LED light bar is embedded in to the controller; it will be used to communicate to the external camera-attachment to track player's movements for creating 3D version of the player on the screen for motion-sensing games.
Other Key features of Sony PlayStation 4 Include:
Model

Sony PlayStation 4

Console generation

8

Processor

AMD 'Jaguar' 8-core x86-64 Central Processing

Unit

GPU

Custom AMD Radeon Graphics

Engine

Memory

8GB GDDR5 unified memory, allows 176GB

per second

Bandwidth.

Input

Dual-Shock 4 controller with touch-sensitive pad,

External camera and a motion sensing

device PlayStation Move

Connectivity

Wi-Fi(802.11 b/g/n), Bluetooth v2.1, USB v3.0

ROM(Read Only Memory)

Optical Drive

Reads only Blu-ray discs and DVDs
Sony said the its flagship handheld gaming console PlayStation Vita will be used as a companion device to the PS4. The company also promised to add more PS4 gaming titles for PS Vita.
The PS4 maker also announced a new cloud based-service that allows consumers to purchase new games titles online and the service will also offer live online gaming with other players across the world.
Several high-profile gaming titles such as Destiny, Diablo-III, Infamous: Second Son, Killzone: Shadow Fall, The Witness, Watch Dogs, Final Fantasy (TBA), Drive Club and others ... are slated to release for the PS4 gaming console.
Sony said that the new eighth-generation gaming console will reach markets in the 2013 holiday season. But the company has chosen to remain silent on the console's pricing details.