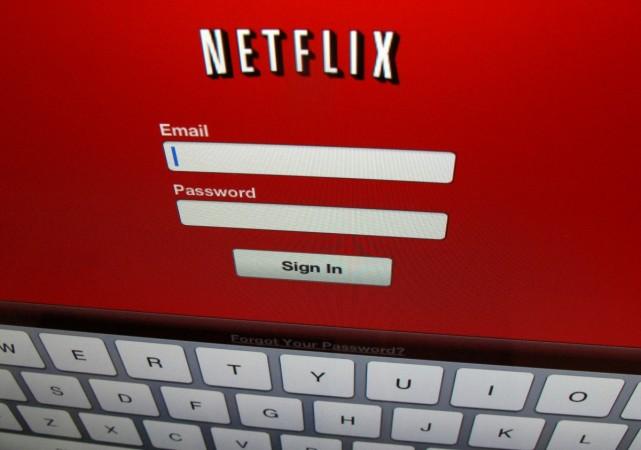 Netflix has lined an amazing bunch of series for the month of August.
The popular media app, Netflix, is also including several of its original movies, television series, kids shows, comedies and classics movies. The streaming giant is also planning to premiere a slew of blockbusters for the month including Batman Begins, Million Dollar Baby, The Aviator, The Lord of the Rings: The Fellowship of the Ring, Emelie, No Country for Old Men, Hostiles, and many more. Among the most-anticipated series, they have the second season of The Good Place, the fifth season of The 100, and the fifth and final season of The Originals among other.
Here we bring you some of the most-anticipated Netflix originals for the month.
August 1
Switched: A Japanese drama revolving around high schooler Ayumi. He perfect world disappears when her best friend steals her body, boyfriend and life.
August 3
Brij Mohan Amar Rahe: This Indian film narrates the story of Brij Mohan, who fakes his death to escape from life's realities. However, things take a turn when he is arrested for his own murder.
Cocaine Coast: A young Spanish fisherman turns into a prosperous cocaine smuggler—helping in transporting drugs from Latin America to Europe.
I AM A KILLER: A documentary series providing space for notorious death row inmates to tell their first-hand experiences in executing the crime.
Like Father: A workaholic advertising executive—left at the altar on the day on her wedding—decides to make use of her Caribbean holiday cruise. And she takes her estranged dad with her!
Marching Orders: A documentary revolving around top-ranked college bands members who fights every day to stay alive in the competition.
August 4
Mr Sunshine: The much-hyped drama revolves around Korean-American soldier Capt. Eugene Choi (Lee Byung-hun), who is deployed to Korean region of Joseon to open up lines of trade in the peninsula. Now, Eugene has a shady past back in his home country—where his family has been employed as slaves to a local aristocrat family and he loses his parents while trying to escape.
On Children: Three tragic stories narrating the consequences of social pressure, parental oppression and parental dysfunction.
August 9
Perdida: A policewoman begins the hunt to find her disappeared childhood friend but in the process, she finds herself in danger.
August 10
All About the Washingtons: A retired hip-hop icon finds new rhythms in his everyday family chaos, romance and business.
Insatiable: A bullied teenager decides to take revenge by becoming a beauty pageant and in the process, she is helped by a disgraced coach.
La Casa de las Flores: A dark comedy that revolves around a wealthy businesswoman who struggles to maintain her family's pride after her husband's mistress exposes their dirty secrets.
The Guernsey Literary and Potato Peel Pie Society: A writer from London bonds with a Guernsey girl over their mutual love for books during the second world war.
The Package: Four friends risk everything to bring back their buddy to reality after a tragic accident.
August 17
Magic for Humans: A talk show blending good-natured magic with humour.
Pinky Malinky: An animated adventure series about the life and trails of a hotdog.
To All The Boys I've Loved Before: Lara Jean's secret love letters to her five crushes are exposed publicly. The incident turns her quiet high school life into a messy one.
Ultraviolet: A group of amateur online detectives use technology to solve crimes.
August 23
Deadwind: A dark suspense thriller revolving around a detective who tries to solve a murder of a woman with ties to a leading construction company.
August 24
Ghoul: A newly appointed military officer discovers that some of the terrorists held are not from this world.
The Innocents: Teen lovers June and Harry find themselves in deep trouble when June begins to display mysterious abilities.