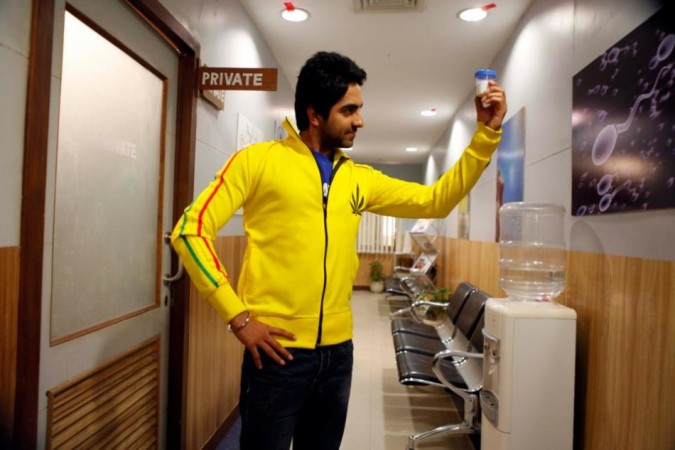 One in seven couples reportedly experience conceiving problems and around 25 percent of couples seek treatment. The infertility treatment, however, doesn't work all the time and one needs to accept the fact that they'll never have a child.
It is a difficult phase and what makes it worse is the taboo surrounding infertility and being childless. So, the World Childless Week was created by Stephanie Phillips to remove the stigma of not being able to have children. The week started on September 11 and will continue till September 17.
Though it is not a very popular topic to base a film on, a few movies have tried to banish the social stigma around this. Let's take a look:
Vicky Donor
Ayushmann Khurrana-starrer movie Vicky Donor is a humorous take on sperm donation. It shows how he gets hired by an infertility doctor to donate sperms. The stigma around sperm donation and infertility is reflected side by side. When his wife gets to know the bitter truth, it shatters her to the core. However, she realises the good deed done by him when she faces struggles in accepting that she'll never be able to conceive.
Children of Men
The science fiction is set in the future, 2027, and revolves around the time when a whole population has become sterile following a series of terror acts and natural disasters. In the past 18 years, not a single baby is born. However, there is one black woman who was able to get pregnant and a former political activist (Clive Owen) is put in charge of her care. Though it's set in the future, it tells the tale of many social and environmental issues that infertile people are facing today.
Raising Arizona
The Nicholas Cage-starrer comedy tells the story of a fugitive and a female police official who arrests him and how they fall in love. They turn their backs on everything and decide to run away together. However, they soon discover that she's infertile. Cage's criminal record wouldn't allow them to adopt a child so their yearning for a child leads them to kidnap a baby from a couple who recently gave birth to quintuplets.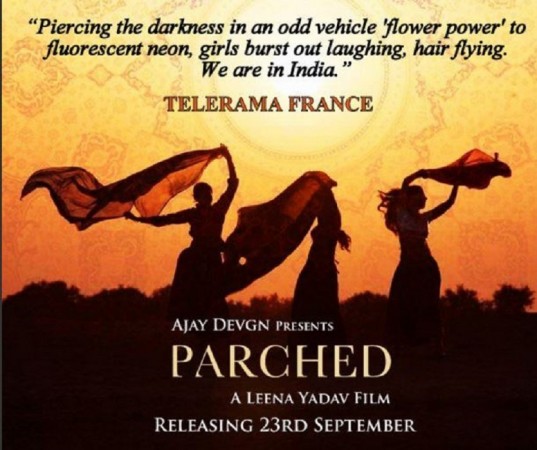 Parched
The Radhika Apte and Tannishtha Chatterjee-starrer Parched tells the tale of a childless woman (Radhika Apte) and the trauma she faces every day. She gets beaten up by her alcoholic husband at the drop of a hat. Sadly, neither society nor Apte doubts the husband's infertility. Moreover, she even lacks the idea that a man can be infertile too. The movie beautifully shows the sense of incompleteness that any woman fighting against infertility faces.
The good girl
The romantic comedy is a story about Jennifer Anniston playing the role of Justine Last and her husband. They want to start a family but are not being able to have a child. At times, she thinks it's because of his cannabis addiction. Soon, she meets a guy (Jake Gyllenhaal) at work and starts having an affair with him. She ends up being pregnant. Though, a lot of drama takes place in between, the movie eventually ends with Justine Last reconciling with her husband and the couple is happy after having the baby.
Filhaal
Filhal tells the tale of two best friends -- Rewa Singh (Tabu) and Sia Sheth (Sushmita Sen). Rewa gets married and is willing to start a family and on the other hand, Sia is a career-oriented woman who rejected her boyfriend's proposal thrice. However, when Rewa experiences miscarriage and is told that she'll not be able to have a child, she gets depressed. She asks her best friend Sia to be the surrogate mother and she agrees. The surreal tale of love, jealousy and transformation during the journey of surrogate pregnancy is a must-watch.