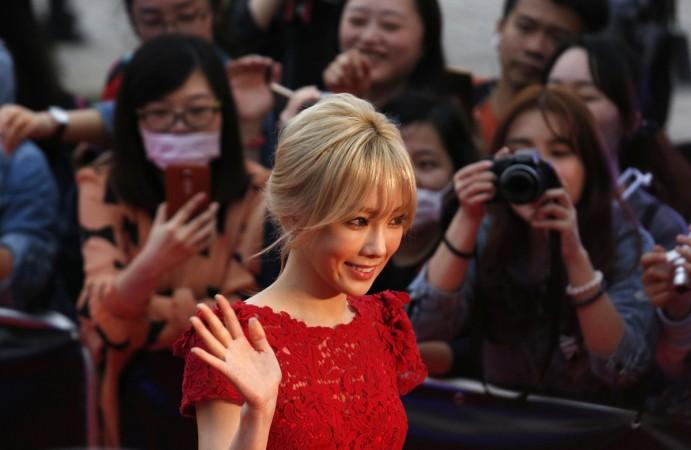 Admittedly, Girls' Generation member Taeyeon and members of EXO share a close relationship. After all, the SM Entertainment artist did date Baekhyun a while ago. Although it's been a year since the two broke up, she has been closely linked with the K-pop band, leading many to wonder if there's still some chemistry between Taeyeon and her ex-boyfriend. Reason? The "Rain" singer acknowledged Baekhyun's presence on Instagram.
Earlier, SM Entertainment's performance director and Beatburger member Shim Jae-won uploaded a video of EXO members Baekhyun and Chanyeol imparting dance lessons for their song, "Tender Love." This fun post stirred controversy after fans found that Taeyeon hit the like button on the video.
Taeyeon's reaction to Baekhyun and Chanyeol's dance lessons instantly became a source of speculation and rumour. Many fans wondered if she isn't over the "Lucky One" singer. However, many others were quick to shoot down these rumours, stating that the 26-year-old singer has moved on and must have liked the video by accident, reportedAllkpop.
It seems as if fans really want to believe that there's some hope for Taeyeon and Baekhyun. Netizens earlier linked the two K-pop stars after finding many similarities in their clothes, fashion accessories and eye wear. However, neither Taeyeon nor Baekhyun responded to these rumours that swirled on the internet.
Meanwhile, Baekhyun, 24, has reportedly recorded a new logo song for SBS Power FM. The singer has collaborated with fellow band mates Suho and Chanyeol for the radio station's 20th anniversary.