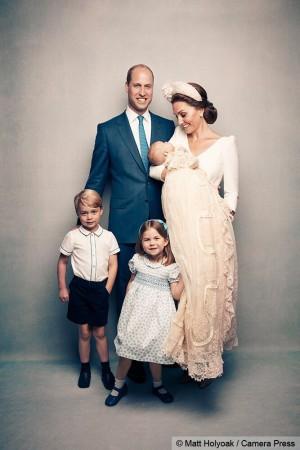 Every year, the beautiful serene beaches of Mustique— a luxury small island in the Caribbean Sea belonging to Saint Vincent and the Grenadines — receive a number of celebrities and royal guests across the globe. A favourite among the elite class, the island boasts of 100 luxury villas with a strict no-fly zone over the area providing them with the much-needed privacy.
#MUSTIQUE: The private island, one of the Grenadines, is home to 100 luxury villas and subject to a no-fly zone to protect the privacy of its super-rich inhabitants. pic.twitter.com/1LyFZCCjJB

— CaribbeanNewsNetwork (@caribbeannewsuk) July 20, 2018
And this year, it looks like the world's most-favourite couple, Kate Middleton and Prince William have hit the destination. The Duke and Duchess of Cambridge have flown to the island with their children, Prince George, Princess Charlotte and Prince Louis. This will be their first vacation as a family of five.
The Duke and Duchess of Cambridge have released four official photographs to mark the christening of Prince Louis on Monday 9th July.

The photographs were taken by Matt Holyoak at Clarence House, following Prince Louis's christening. pic.twitter.com/v6mN6QDgrr

— Kensington Palace (@KensingtonRoyal) July 15, 2018
So what's so special about this holiday? It must be noted that Prince George is turning five on Sunday and the couple might have planned the holiday to celebrate the special occasion with their family. It is believed that the future king will have a grand birthday bash on the islands and to make the occasion bigger, the Middletons have also joined them.
Reports also suggest that Prince George will learn to swim on the island beaches as a part of his birthday celebrations.
#MUSTIQUE: According to reports. Prince George, the first child of Prince William and the Duchess of Cambridge, will spend his fifth birthday learning to swim on the paradise island of Mustique. pic.twitter.com/qA460VT2Fw

— CaribbeanNewsNetwork (@caribbeannewsuk) July 20, 2018
Royal blogger Tea Time with the Cambridges spotted Kate's family—including her parents Carole and Michael— boarding a private plane from the St Lucia airport in the Caribbean to arrive at the destination. For Pippa Middleton, who is expecting her first child with husband James Matthews this could be a perfect occasion to celebrate her babymoon.
Remember, Kate celebrated her babymoon in the same island while expecting George. The couple also made a visit in 2014 when George was very young. On the other hand, the Middletons are quite a regular visitors to the island. Every year, they escape the winter blues in Britain to get soaked in the sandy Sun.
Kate is currently on her maternity leave after delivering Prince Louis while Prince William has just completed a few back-to-back assignments and he is likely to get back to work in August.