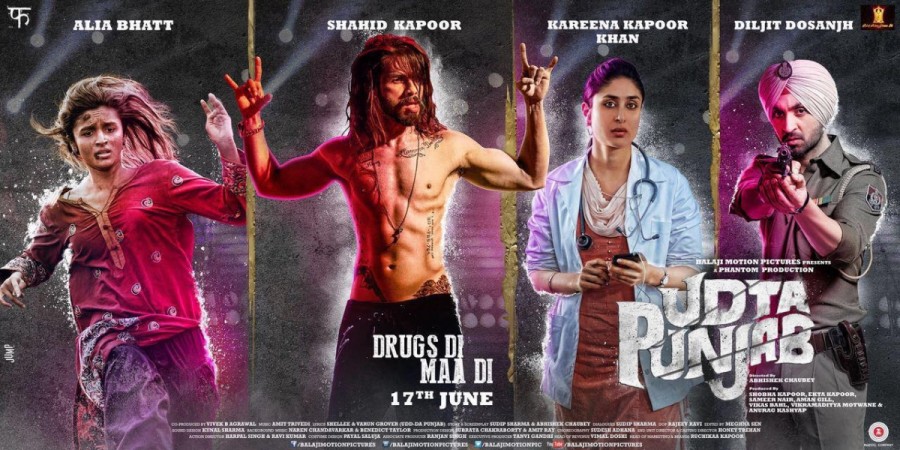 "Udta Punjab" is currently at war with the censor board and its decision to pass the film with major cuts. Kabir Khan, who came too close for comfort with the drug issues in Punjab, has an interesting take on the row.
Last year, when the cast and crew of "Bajrangi Bhaijaan" were shooting across the Punjab borders the team learnt of how numerous people and their families were "suffering with this problem," Kabir told BollwyoodLife.
"And now if a film is trying to highlight and put focus on this problem then how is it negatively portraying people? If any film is talking about it then it's actually going to help highlight the problem and it will help people to galvanise and try fight this problem. I mean, are we ostriches that we dig a hole, put our head into it and pretend that nobody is seeing us? It's a genuine problem and it needs to be addressed," he further elaborated.
Kapil Sharma who was born and raised in Amritsar, Punjab, reacted to the ongoing row on Twitter. He said that families have lost young ones to drugs, adding that there's a lack of rehabilitation centres in the state.
"Those who say dat der r no drugs or illegal medicines easily available in Punjab..dont kno de real pain of Punjab," he posted.
Meanwhile, the Censor Board of Film Certification has put out a major list of cuss words, scenes they want removed from the film. "MP," "Elections," and "Parliament" are some of the words the board has demanded be cut from the crime-drama. Also, close-up shots where characters are seen injecting drugs have been denied clearance.
Directed by Abhishek Chaubey, "Udta Punjab" releases on June 17 and stars Alia Bhatt, Kareena Kapoor Khan and Diljit Dosanjh.