The countdown to the first birthday of the little prince has already begun.
For a nation infatuated with little Prince George, it is important to know what would be the ideal gift that Queen Elizabeth is planning for her great grandson.
Prince George will turn one on 22 July.
On 21 June, his father Prince William, Duke of Cambridge, turned 32. And on his birthday, Queen Elizabeth presented him with an $11 million 2008 Agusta A109S Grand helicopter as present.
With only a few more days to go for the first birthday of the current youngest monarch, the gift from Queen Elizabeth is expected to be a grand one. If not an $11 million helicopter, it will certainly be one that everyone will talk about in the days to come.
While the little prince's birthday is still days away, his birthday gifts have already started coming in. Recently, the Royal Mint announced a birthday gift for Prince George with a limited edition coin.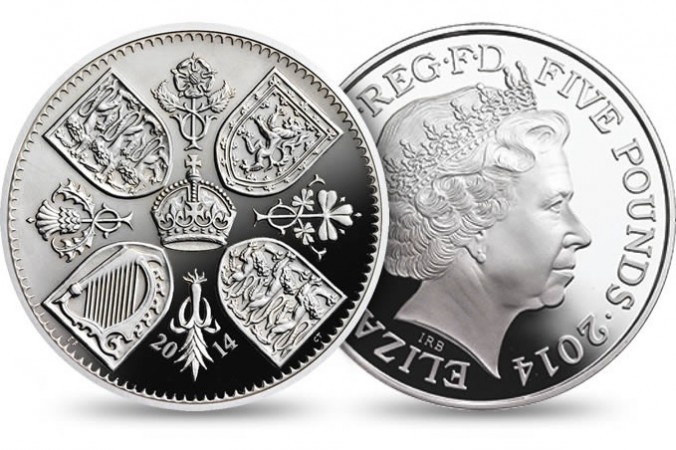 The Royal Mint will be releasing the limited-edition £5 silver coin for Prince George's first birthday on July 22 as "nation's gift" to the Royal Baby.
Queen Elizabeth's face will be on one side of the coin, while in a first, the other side will include the cruciform version of the royal arms that represents England, Scotland, Wales and Northern Ireland.
Only 7,500 coins will be released and each coin will be sold for £80 ($136).
Prince George's parents - Kate Middleton and Prince William, along with Queen Elizabeth have given their approval for minting the coin.
It is rumored that Kate Middleton's sister Pippa Middleton could be the one planning for the young monarch's first birthday party.
While all eyes are on Her Royal Highness Queen Elizabeth, especially since she lavished the $11 million gift, however, Prince Harry too could be looking at an equally grant gift when he turns 30.
Prince Harry on his 30th birthday will be presented with his $18 million share of his inheritance on September 15.
For Prince George's birthday, Kate Middleton, the young Duchess, however, might be looking at a simple affair like her own birthday on 9 January. It is reported that Kate prefers thoughtful gifts such as an oil painting, or a vacation with family than the unnecessary opulence.