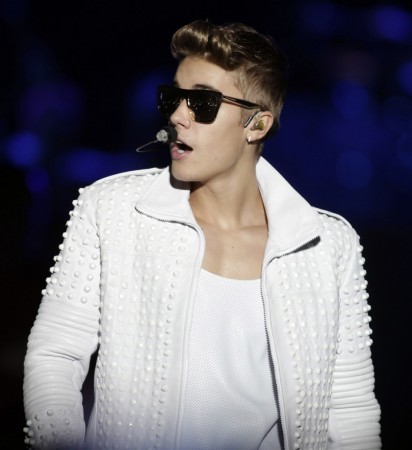 According to an exclusive TMZ report, pop star Justin Bieber had his guests at his recent wild party sign a $3million confidentiality agreement.
The document entitled all guests to pay up $3million if they tweeted, posted photographs or in any way leaked information about what went on at the party. The contract details also mentioned that if found guilty, the guest in question would not be entailed to a trial or any kind of legal support and would have to "pay up."
The "Girlfriend" singer had initially planned to keep the penalty charge at $5million but later decided to reduced it to $3million.
Though no guests have leaked out any information about the party yet, eye witnesses confirmed that it was "one crazy party." According to the TMZ report, local sheriffs were called in three times and neighbours confirmed they smelt marijuana.
More than 100 people reportedly attended the party and the fun went on till 5:30 in the morning the next day. Some of the guests included Chris Brown, Floyd Mayweather, TI, Trey Songz and Snoop Lion.
According to a Daily Mail report, a neighbour has filed a complaint with the police, accusing Bieber of disrupting peace in the neighborhood. The report also revealed that Bieber spend over $10,000 on strippers for the party.
Click here to read a copy of the party agreement.
Bieber has been making headlines for all the wrong reasons of late. Recently, he got into a lot of hot water during his trip to Brazil, with graffiti charges, leaked prostitute videos, an incomplete concert and a visit to one of the country's most infamous whorehouses.
New reports on the recently leaked Bieber video claim that Tatiana Neves - the girl who filmed Bieber sleeping on her bed - is actually a porn star. HotMovies.com recently stated that they shot an "adult" video featuring Neves a few years back. TMZ, who claims to have seen the video, reported that the porn website is planning on releasing the video sometime soon to take advantage of Neves' new found popularity.
Nonetheless, Bieber continues to rule the hearts of many. One fan reportedly spent all his life savings on plastic surgery, just to look exactly like the "Baby" singer.