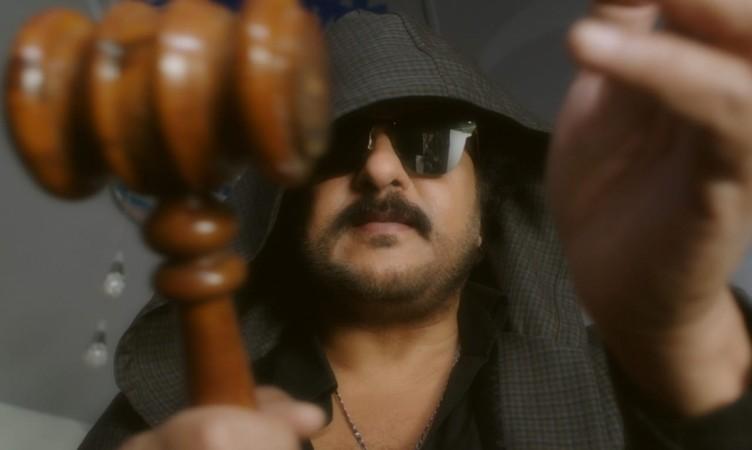 Legendary filmmaker Puttanna Kanagal's classic Nagarahavu is re-releasing on Friday, July 20. The Sandalwood flick, which was originally released four decades ago, starred Vishnuvardhan, Aarathi, Ashwath and Shubha in the leads.
Nagarahavu is the movie that led to the overnight stardom of the then 23-year-old Vishnuvardhan, who went on to become one of the most iconic actors of the Kannada film industry. The movie was also a feather in the cap for N Veeraswamy's Eshwari Productions. Written by TR Subba Rao, the 1973 movie is based on two novels - Ondu Gandu Eradu Hennu and Sarpa Mathsara.
Nagarahavu was released in 35 mm four decades ago. It will return to the big screen in a restored version in Cinemascope with 7.1 surround sound. The negatives of the movie were with Gemini Labs in Chennai.
Actor-filmmaker Ravichandran's younger brother Balaji took the responsibility of converting the Sandalwood classic and had over 60 technicians working on the project. Musician Gautham Srivatsa has re-recorded the soundtrack afresh with live musicians.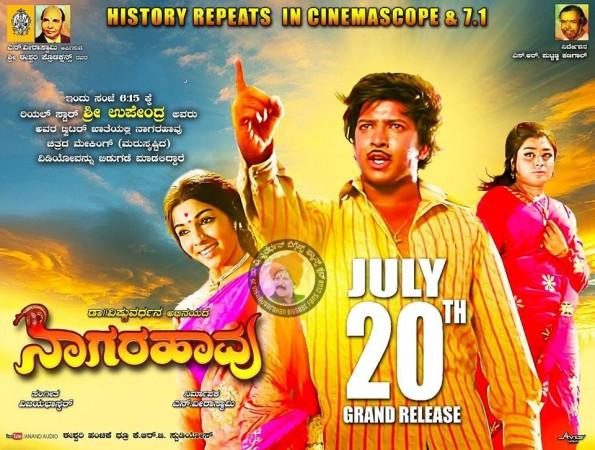 The son of late N Veeraswamy, Sandalwood biggie Ravichandran, was still a teenager during the making and release of movie four decades ago. Ahead of Nagarahavu's re-release this Friday, the actor-filmmaker shares his fond memories associated with the movie exclusively with International Business Times (India).
Find out how Ravichandran feels about the 1973 blockbuster in his own words:
I have lost the count the number of times I have watched Nagarahavu. Having associated with Eshwari Productions from a young age, I had opportunities to visit theatres during the screening of our movies to understand the viewers' pulse. Maybe because of such experience and interaction with legends, I was fascinated towards filmmaking.

I still recall being on the shooting locations of Nagarahavu. Making this movie was not as easy task for us and it came up with lots of challenges.

Nagarahavu was our first blockbuster movie and it was such a special movie for my father that dresses used by the actors in the film were safely stored for over 25 years.

Puttanna's creation is not just a movie, but a Bible for every aspiring actor and technician. There is a lesson in every single shot and frame. People can learn so many things by watching this movie. Even a small character has some significance to the storyline.

People were upset because I did not speak about Vishnuvardhan at the press meet recently, but when I talk about Nagarahavu I tend forget things because there are so many good things about the movie. I even get stuttered while speaking about this film.

How much ever I talk about Nagarahavu it seems to be less as the movie evokes so much memories.

Whether I say it or not, there is no Nagarahaavu without Vishnuvardhan. None could fit into his shoes of Ramachari. Nobody could have done justice like he did. Many might not know that my father considered Vishnuvardhan as his elder son.

We have lost many of the legends who were part of this flick. The recreated version is an attempt to bring them back to life in people's memories.

Whenever there is financial crisis my father used to re-release Nagarahavu so that we make some quick money. Now, we are re-releasing it because we want the current generation to experience the movie.
I am not exaggerating, but I feel there is no other movie that can stand equal to Nagarahavu in Sandalwood, at least for us.