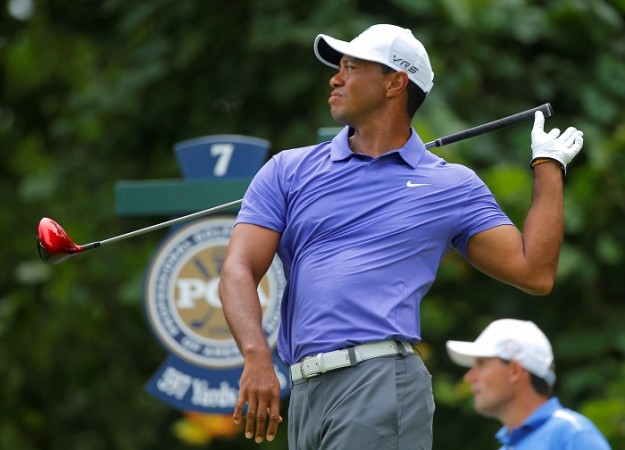 For 16 months, the biggest question in golf has been "When, if at all, will Tiger Woods make his comeback from injury." That question will finally be answered when the 14-time major winner, the man who changed the face of modern-day golf, will step onto the golf course at Albany in New Providence, Bahamas, take a few practice swings, before cranking one, hopefully, straight down the fairway.
Now that the "Will he return question has been answered," the next one will inevitably be, "What version of Woods will we see?" Will it be the pre-sex scandal version that dominated the sport or the ageing, struggling Woods we have seen over the past few years, one who has struggled with injury and form.
Those questions cannot and should not be answered by just looking at his performances in the Hero World Challenge this week. No matter how well or poorly he plays, Woods will need a few more tournaments under his belt before a real answer can be gleaned. Patience will be the key, for his supporters and the ones waiting for an opportunity to write him off.
If there is one thing that is common about the legends of any sport, though, it is their boucnebackability, the ability to come back from adversity and silence their critics. Woods is one of the greatest, if not the greatest, golfer the world has seen, and while his best days might be behind him, even if he plays at a level or two below, it could still be enough to compete with the best in the world at the moment.
There is no better sight in golf than Woods in full flow. The Hero World Challenge might not be the most prestigious of tournaments – it is an event hosted by the Tiger Woods Foundation and there are no cuts – but just to see Woods back playing competitive golf again will be a great sight.
What will be eyebrow-raising, though, is that when he does tee up on Thursday, he will be, by far the lowest ranked golfer in the lineup. Owing to his 16-month absence because of a back injury, Woods is currently the 898th ranked player in the world, while the rest of the 17 players in the Hero World Challenge are all ranked inside the top 40.
Therefore, on paper, Woods should not even threaten the leaderboard. But then, this is Woods we are talking about, the man who made winning golf tournaments an everyday thing and the fact that he still commands respect from his peers was made clear by Bubba Watson's words before the start of the event.
"I don't care what the score is, we want our champion back," Watson, the defending champion of the Hero World Challenge, said. "We want our Tiger Woods back, we want him playing again."
Hopefully, with plenty of that swagger as well.