There was a rumour a few months ago of Bollywood actor Neil Nitin Mukesh being offered a role in an upcoming season of Hollywood's mega show Game Of Thrones.
The news created a huge buzz with people trolling Neil on social media.
Porus: Things to know about Sony TV's Rs 500 crore historical show [VIDEO]
And now, another celebrity from the television industry -- Roop Durgapal -- has received an offer to play a key role in Game Of Thrones, India Forums reported.
Roop, who has worked in popular shows like Swaragini, Balika Vadhu, Kuch Rang Pyaar Ke Aise Bhi, Gangaa and Waaris, apparently received a message on WhatsApp asking her if she would be interested to be a part of Game Of Thrones.
Before you raise your eyebrows at the shocking news, let us make it clear that it was a fraud message and Roop chose to laugh it off.
Roop was in the news last year when she revealed her marital status after keeping it a secret from her fans for several years.
She is married to Deepak N, who works as a creative director in a sports channel.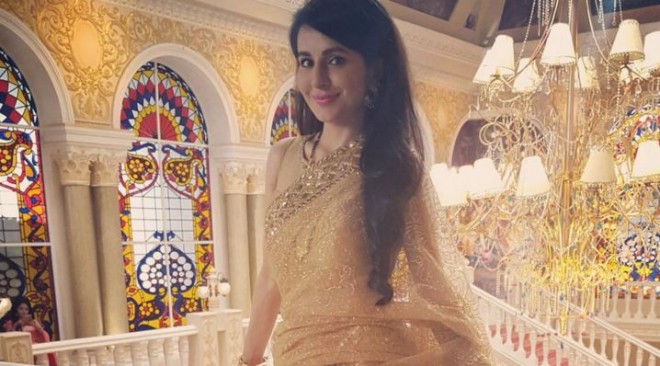 When asked why she had kept her personal life under wraps, the actress told IANS she had always wanted her work to do the talking rather than her private life.
In fact, she wanted to keep her private and professional lives separate.
"That's the arrangement I am comfortable with. But certainly there is romance in my life as I am happily married and people close to me know about it. But I don't feel the need to shout about it from the rooftop as we both are very private people," she had said.