At a time when India continues to face threats on its western front from Pakistan, tensions between New Delhi and Beijing have also escalated in recent weeks over the months-long military standoff at Doklam near the Sikkim border.
Amid a never-ending war of words between the Indian government and its counterparts in Pakistan and China, India has also been focusing on strengthening its military prowess every year to better defend itself against any potential threat in the future. According to a recent report from the Stockholm International Peace Research Institute (SIPRI), India was the world's fifth highest defence spender in 2016 with a total expenditure of $55.9 billion, up 8.5 percent from the previous year.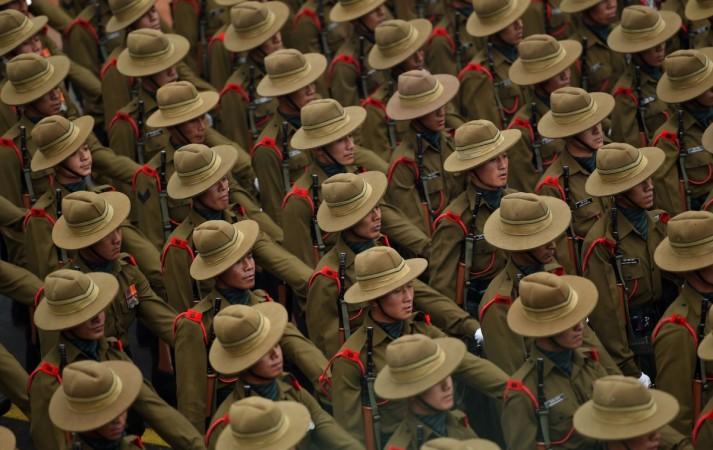 Starting from nuclear-capable missiles and submarines to advanced fighter jets, India is indeed modernising its arsenal in its preparation for the most adverse situations. On the eve of India's 70th Independence Day, here's a detailed look at the country's current military strength, based on figures from Global Firepower, which ranks India as the fourth most powerful nation in the world.
The Indian Army
According to Global Firepower, India currently has a total of 4.2 million military personnel, out of which over 1.3 million are active personnel. The country also has over 2.8 million active reserve military people, which further reinforce active frontline units.
When it comes to active military personnel, India is ranked third, after China and the US.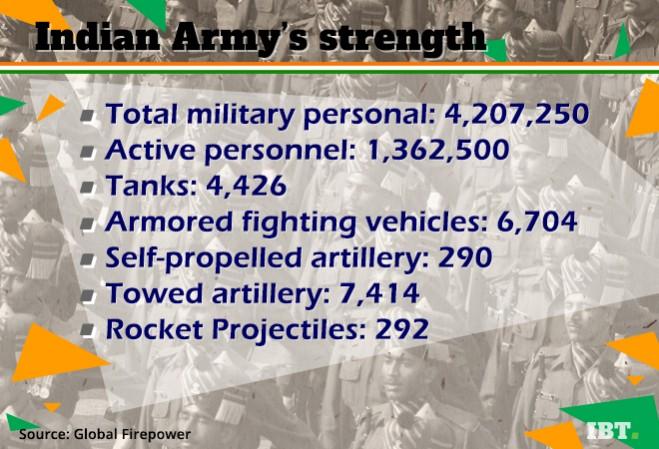 The Indian Air Force
Air power is considered as one of the most important components of a modern military force as it can be crucial not only in times of war but also for reconnaissance, surveillance, rescue and other special operations.
The Indian Air Force has a strength of over 2,000 military aircraft, including fighter jets, bombers, transport aircraft and attack helicopters.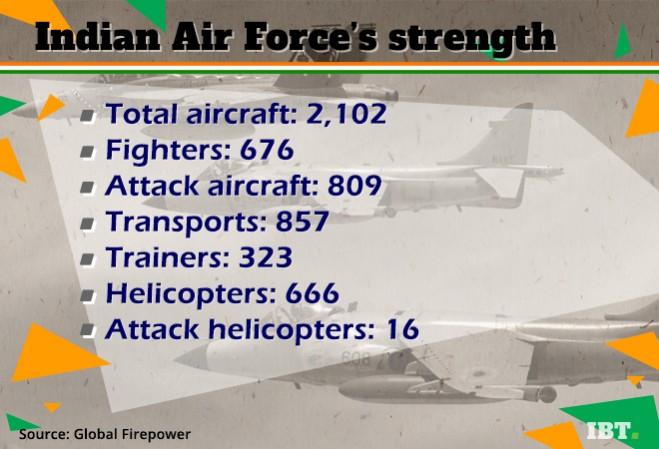 The Indian Navy
With a total of 295 naval assets, India has the seventh largest navy in the world. Its naval forces include aircraft carriers, destroyers, both conventional and nuclear-powered submarines, corvettes and so on.
Indian Nuclear Weapons
According to the Arms Control Association, India is estimated to have an arsenal of 120-130 nuclear warheads. India is reportedly working on expanding its fleet of ground-launched ballistic missiles that can deliver nuclear weapons.
The country is believed to have several long-range ballistic missiles in development, including the Agni-V, a road- and rail-mobile intercontinental ballistic missile that is likely to be in service by the end of 2017.