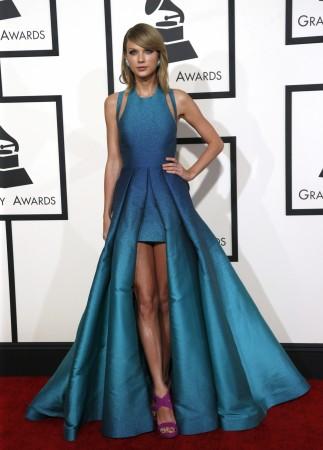 Taylor Swift is staying ahead of the game by scooping up porn domains in her name.
From 1 June, anyone will be able to purchase domain names ending in .sucks, .adult, .porn, and the Internet Corporation for Assigned Names and Numbers has allowed some public figures and companies to buy these names before general public.
Swift was among the select few who were granted this liberty and the 25-year-old singer bought TaylorSwift.porn and TaylorSwift.adult to prevent anyone from using these domains for wrong purposes.
However, she was not lucky enough to scoop up TaylorSwift.sucks. The .sucks is operated by another company, and it is expected to cost up to $2,500 to buy out, reported Marketingland.
This is not the first time the savvy businesswoman has succeeded in staying ahead of the game.
She has already trademarked some of her popular lyrics from her album 1989 so that no one will profit from making merchandise with lyrics from the album.
On another occasion, Swift posted online shots of her in a bikini so that paparazzi couldn't sell them.
So what will Swift do with these domain names she purchased? Here are a few suggestions and reactions from fans.
I mean, Taylor should turn http://t.co/9mG19eVkuz into a food porn site for baked goods and omelettes http://t.co/jH2t9CHCHe

— jeremy cabalona (@jeremycabo) March 22, 2015
"If she really wants to troll people, she's actually use the .porn site, and just post pictures of her cats. "Look everyone, it's Taylor Swift's pussy!" yet another message read.
Just heard that @taylorswift13 bought her .porn and .adult domain names. I agree she's beautiful but she's too talented 2 need 2 do porn. — Willis Brucker (@WillisMB) March 23, 2015
To-do: Buy cheap X-rated domains, sell for profit. RT @EW Taylor Swift reportedly buys X-rated domains with her name http://t.co/WOBqvKY4fh

— Jason Spooner (@jasonspooner) March 22, 2015
Taylor Swift bought a bunch of porn domain names. Fans can't wait to Shake It Off to these new sites.

— jason hunter (@jhuntercomedy) March 24, 2015
Related