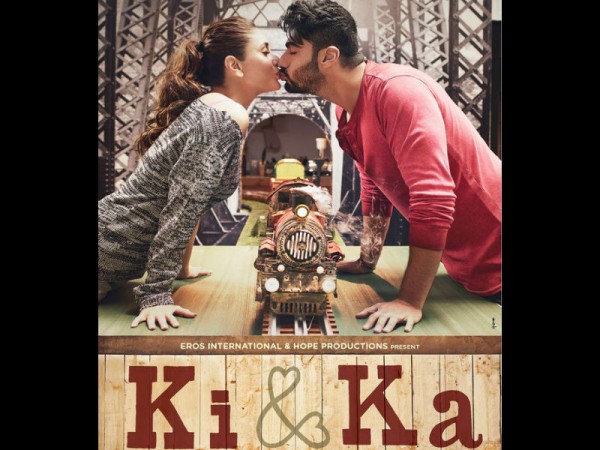 After Kareena Kapoor Khan and Arjun Kapoor's kissing scenes in "Ki and Ka" trailer made headlines, director R Balki has said that kissing is the most common way of showing affection for a couple and the entire buzz is unnecessary.
There were reports that Kareena Kapoor Khan had been on a "no onscreen kissing policy" after she tied the knot with Saif Ali Khan, but the actress broke the reported rule for R Balki's "Ki and Ka." The director opined that kissing is perfectly normal between a couple, and so it has been included in the film.
"Kareena and Arjun play husband and wife in my film. So what do husband and wives do? They show affection with a kiss, right? How else should Kareena and Arjun behave while playing man and wife?," SKJ Bollywood News quoted R Balki as saying.
The film-maker also said that including kissing scenes in the movie was never an issue between him and Kareena. "Bebo and I didn't even discuss this. The pecks and kisses are a given in any marriage. How could I show an urbane evolved married couple in Delhi not doing the normal things? Why are we making such a fuss about it?" he said.
The "Shamitabh" director further said that he wanted to make a "happy sunny" film on marriage and Kareena and Arjun appeared as the ideal spouses. The movie "Ki and Ka" is about a married couple, whose relationship challenges the age-old accepted roles of a husband and a wife in an Indian society. The film is slated to hit the screens on April 1.