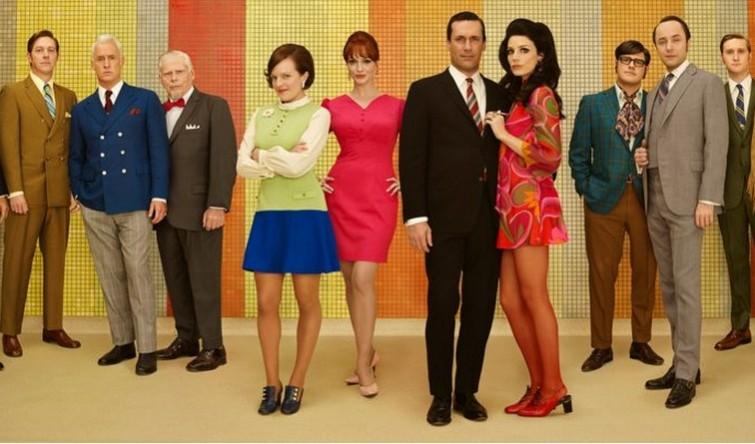 "Mad Men" fans are mourning the end of the era of Don Draper and still not able to come to terms with the reality that there is life outside Sterling Cooper. It is the same with the cast of the series, with the stars deciding to take home memorablia from the sets to remember the seven-season journey forever.
Christina Hendricks told that she will keep the iconic 'pin necklace' of her character Joan Harris. She has also taken some 'pieces' from Joan's life to decorate her place and now feels she is surrounded by "Mad Men" memories.
John Slattery took his Roger Sterling's character very seriously and has inherited his desk lamp. It is still under repair, but he hopes it will light up his desk as beautifully as it did on the sets. On the other hand, Jon Hamm's Don Draper was gifted with the 'Think' sign that was always stuck on the computer as the set designers thought it went well with his character.
But January 'Betty' Jones was not so lucky. She said that she had wanted to keep her clothes and other accessories, but since they are being shipped to the Smithsonian Museum, she cannot take her iconic costumes with her. Watch all the cast and crew talk about what they got to keep in the video below.
Fans of the AMC series have been crying their hearts out, both on their couches as well as on their Twitter accounts. Their tweets offered Don, Peggy, Joan and the rest of the family a proper send-off and when Don called Betty onscreen, emotions ran high off-screen. Read the emotional tweets here.