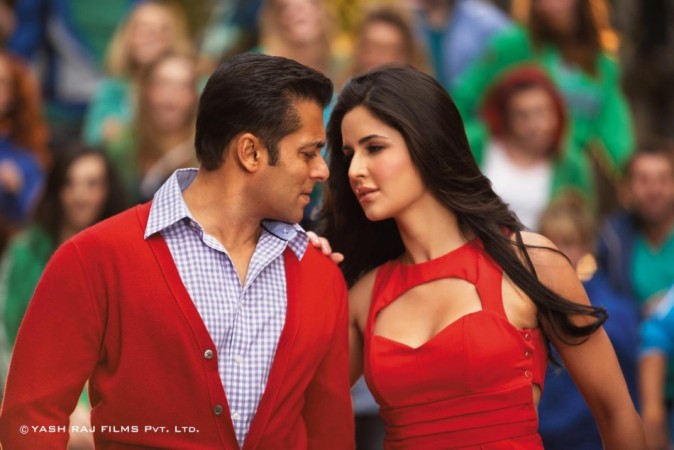 Salman Khan was recently heard praising former girlfriend Katrina Kaif, saying she is one of the strongest women he has ever known. During a recent interview, Katrina was asked to comment on the "Sultan" actor's remarks.
"It's such a general statement that it's hard to dissect it. Strength can mean different things to different people. If you are a person who knows his or her mind, who believes in his or her choices, and has conviction in his or her decisions, then, for me, all those qualities define a strong woman," the "Fitoor" actress told Hindustan Times.
Katrina recently made an appearance on Salman's popular show "Bigg Boss 9" to promote "Fitoor". The superstar called Katrina one of the strongest women he has knwon when she told "Bigg Boss 9" contestants she would not have been able to take the pressure in the show if she was in their place. Salman's praise for Katrina did not end at calling her a strong woman. He added: "When one keeps working hard, talent keeps increasing. The whole country is in awe of you, including me."
Meanwhile, Katrina has been in news these days for two reasons — her upcoming movie "Fitoor" and her reported break-up with Ranbir Kapoor. However, the actress still prefers to keep her private life under wraps.
In the interview, she was asked to make a straight comment on the rumours of her and Ranbir's relationship, to which Katrina said: "From the start of my career to now, personal stories have always come hand in hand with the professional ones. So, I take it the same way as I have always done. I take rumours with a pinch of salt. I have always taken a stance of not commenting on my personal life. So, for me, there is nothing to address."