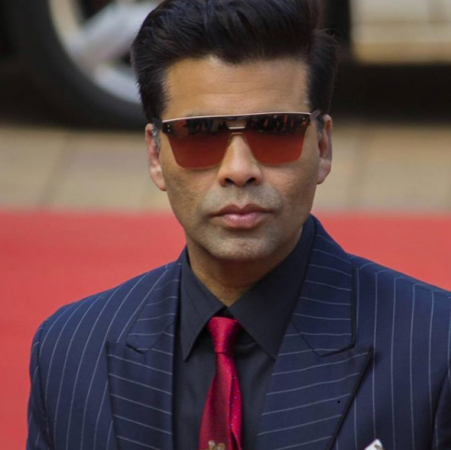 The news that Karan Johar may be jailed for five years has shocked quite a few. The filmmaker has reportedly received a notice from the Delhi government for allegedly violating the Cigarette and other Tobacco Products Act.
ALSO READ: Padmaavat Movie Review: Deepika Padukone's beauty, Ranveer Singh's rage and Shahid Kapoor's valour are magnificent
Karan's Dharma Productions is one of the brains behind the reality show, India's Next Superstar. Also, Karan Johar is a judge on the show. An advertisement promoting Kamla Pasand Pan Masala is reportedly played during the show and it has irked the health department of Delhi.
Also read: Ranbir Kapoor miffed at Alia Bhatt, Karan Johar for circulating fake link-up stories about him?
A logo of Dharma Productions also appears at the beginning of the show. According to Dainik Bhaskar, the health department has issued a notice to Karan Johar-owned Dharma Productions, Endemol Productions and Star TV owners.
The report stated that the charges if proved amount to five years of imprisonment and Rs 2,000 fine. The health department has given them a time limit of 10 days to respond to the notice, and will file a legal case against them if the concerned parties fail to respond within the given time frame, the report added.
This is not the first time KJo got into such a trouble. Earlier, the Delhi Health Department had reportedly issued a notice to Karan, Shah Rukh Khan, and some others for showing the character of Akshaye Khanna smoking in the poster of Ittefaq.
Karan was also accused of allowing Bollywood celebs to participate in India's Next Superstar, which is otherwise supposed to be presenting only struggling actors who did not get a chance to showcase their talent.
The accusations were made after Polish model Angela Krislinzki, who played the female lead in the Telugu film 'Rogue' and also featured in 1921, appeared on the show as a contestant.
Later, casting director of the show, Mukesh Chhabra responded to the allegations. He told Mid-Day: "We have shortlisted people on talent showcased in auditions. Krislinzki was brought aboard after we found merit in her craft. The concept of the show is to launch people in lead roles, so I don't see an issue here."