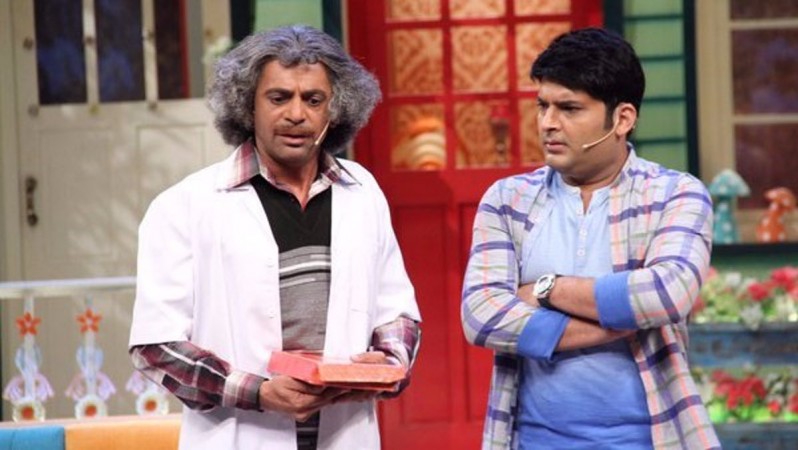 Fans of Kapil Sharma, Sunil Grover and The Kapil Sharma Show, gear up!
After a lot of hullabaloo regarding Sunil and Kapil's mid-air brawl followed by the former quitting The Kapil Sharma Show, now the latest report is that Sunil has decided to bury the hatchets and join hands with Kapil yet again.
Arch-rivals Kapil Sharma and Krushna Abhishek to come face-to-face; but it's not for a show
Kapil during the promotions of his film Firangi spoke about the possibility of teaming up with Sunil in a new show. "Sunil and I haven't met in a long time, but we chat over messages. He is currently in Canada. As soon as he returns, we will meet up and discuss the possibility of a new show. Hopefully, we should be back together. The rest of the cast members are also ready to come on board," Kapil told Mid-Day.
Ever since the mid-air fight in March 2017, Kapil had shared a series of apologies to Sunil through social media. He even visited Sunil's house to convince him to rejoin the show. However, Sunil was in no mood to mend the broken relationship then and had chosen his dignity over the relationship. He has had been doing live performances and guest appearances on other shows till date.
Sunil's absence affected The Kapil Sharma Show as it witnessed a drastic drop in its ratings. This was followed by Kapil's failing health and with several cast members quitting the show, it eventually resulted in the show going off air.
However, now that Sunil has let bygones be bygones, fans of the comedians will surely be excited to watch the two share the screen space once again. In fact, Kapil said that the entire team of The Kapil Sharma Show is ready to tickle the viewers' funny bones with a new show.