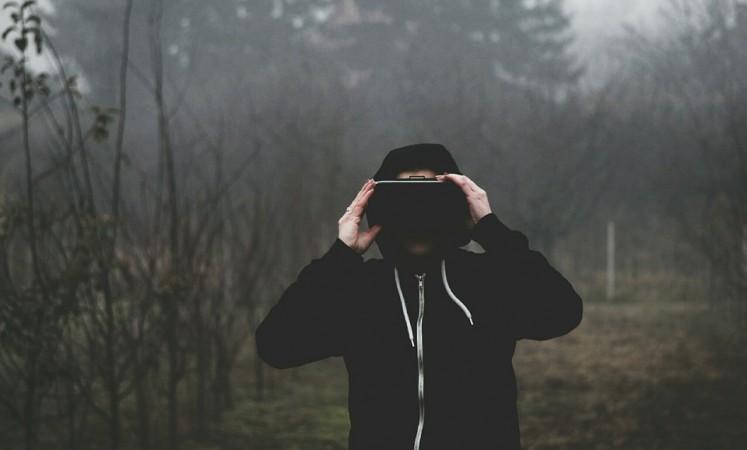 Meeting a person whom you don't like much or attending an important event which you aren't much interested in, might have made you say – 'I wish I could have stayed in the house and never leave again.' Well, God might have turned a deaf ear to a lot of other wishes you had but for this particular one, there's finally a solution.
Researchers in Japan have developed a fascinating but slightly ridiculous product – Human Uber – aims to provide users with 'surrogate people' who can go to events in their place, Daily Mail reported.
ALSO READ: Deadpool in real-life: Humans might one day be able to re-grow missing limbs, scientists claim
To make it work, the user of 'Human Uber' which is also known as ChameleonMask finds a 'surrogate' that straps a touch screen or a 'mask' – as the creators call it – to their face. It shows the real user's face on the display.
The surrogate is not only supposed to wear the user's face on a screen but also supposed to imitate the person's gestures using their limbs.
Jun Rekimoto, a futurist and AR/VR researcher at Sony Computer Science Laboratories unveiled the unique product at MIT Tech Review's EmTech event in Singapore, earlier this week.
Human Uber was tested out by sending a scantily clad girl cosplaying as an anime character to a public place. The video documenting the interaction showed that the anime character's face and voice appear on a tablet. While she speaks, the surrogate provides the arm and hand gestures.
According to the researchers, the use of Human Uber is not just limited to completing everyday tasks. They can also be used to 'go out' with your favourite celebrity like the anime character or Lady Gaga or anyone.
Remote users, or 'directors,' can guide their surrogate via a private line and help them to communicate better by giving them instructions directly, such as, where to look, point, wave, etc. The private line is supported by Google Hangouts' audio chat feature, researchers noted.
ALSO READ: Will you kill someone if the situation arises? People's decision-making can now be predicted, here's how
The surrogate, however, needs to mute the private line in order to communicate on the public line that lets the user speak to people remotely.
Rekimoto claims the Human Uber is 'surprisingly natural' and believable, but one of the important factor to make it happen is to choose a surrogate whose body looks similar to the user, otherwise, it's going to look pretty awkward.
"Our pilot study confirmed that people could regard the masked person as a right person," Rekimoto told New York Magazine's Select All.