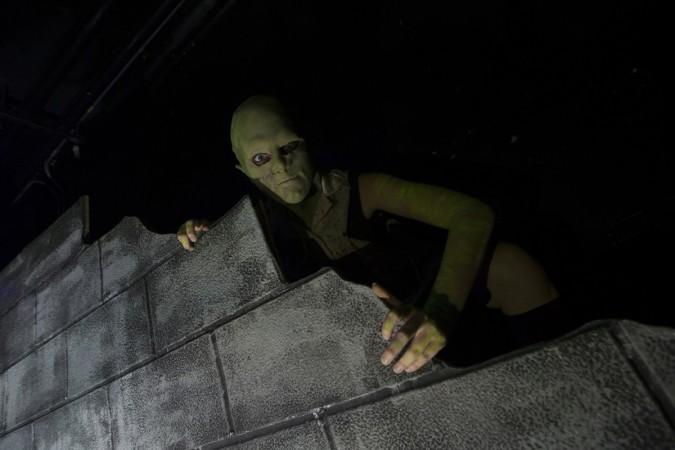 Halloween, also called "Hallowe'en", "All Hallows' Eve," and "All Saints' Eve," is celebrated every year on 31 October, on the eve of All Hallows (or All Saints), by Western Christians and non-Christians around the world.
All Hallows or All Saints day is an occasion when Christians, particularly the Catholics (Anglican Communion and the Old Catholic Churches also celebrate it) remember saints by conducting church services, prayers and fasting. The day that follows All Hallows is All Souls' Day, observed principally in the Catholic Church to commemorate the faithful departed and pray for those believed to be in Purgatory after death.
According to Halloween History website, the festival originated from the ancient Celtic festival known as Samhain to mark the end of harvest season in Gaelic culture. Samhain was a time used by the ancient pagans to take stock of supplies and prepare for winter. The ancient Gaels believed that boundaries between the worlds of the living and the dead overlapped and the deceased would come back to life and cause havoc such as sickness or damaged crops on 31 October.
The origin of the word "Halloween," meaning "hallowed evening" or "holy evening," dates back to about 1745. The word "Halloween" eventually evolved over time.
Scholars are divided on the origin of the festival with some arguing that it has Christian roots while others say it has pagan roots.
During ancient times, the festival was celebrated with bonfires, attracting bats and other insects to the area. People wore masks and costumes in an attempt to mimic the evil spirits or appease them, according to Halloween History website.
Traditionally, Halloween celebrations include costume parties, making bonfire, trick-or-treating or guising, apple bobbing, making jack-o-lanterns, divination, playing pranks and visiting haunted houses.
During the Middle Ages, children, especially the poor would go from door to door wearing Halloween costumes and begged for treats in return for prayers for the departed souls.
The celebrations spread to North America in the nineteenth century and to other parts of the world in the twentieth century. The media popularized the festival in the 1900s. Newspapers and magazines wrote about trick-or-treating carried out by children while radio and television came up with several programmes on the festival.
Today, Halloween is celebrated across the world irrespective of religion and region. It has become all the more popular with retailers commercializing it to selling costumes particularly made for the occasion and celebrities attending Halloween parties wearing weird, scary and funny outfits.