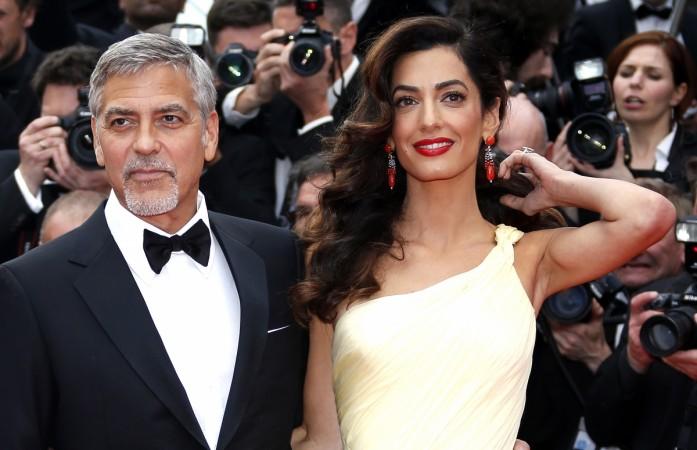 George Clooney's 55th birthday seems to have been a memorable one. The actor, who spent his special day with wife Amal Alamuddin, said he received a very practical gift, one that takes him back to his childhood.
The "Tomorrowland" actor said in a recent interview with ET Canada that his wife got him a lawn mower for his birthday, Friday, May 6. Although it is a rather unusual gift to be presented with, the actor said that he was nostalgic to receive it.
"We have a beautiful front lawn at our house in England and I used to mow lawns when I was a kid, so she bought me this giant riding lawn mower that is sitting at the house right now," he added. The actor added that he was very excited to try it out.
Clooney, who spent his birthday in the Bahamas, said that the itinerary included a boat ride and dinner at a restaurant. Also on the list was a lot of "crying and drinking," he joked.
Clooney is at the Cannes Film Festival to promote his new film, "Money Monster" with co-star Julia Roberts. The actor walked the red carpet on Thursday, May 12, with his wife. Alamuddin, dressed in a light yellow Atelier Versace gown, debuted at the annual film festival held in the French Riviera.
While attending a press conference, he commented on the 2016 U.S. presidential elections and said that Donald Trump will never become the President of the United States. "Fear is not going to drive our country. We're not afraid of Muslims or immigrants or women. We're not going to be afraid of anything," the Guardian quoted Clooney as saying.