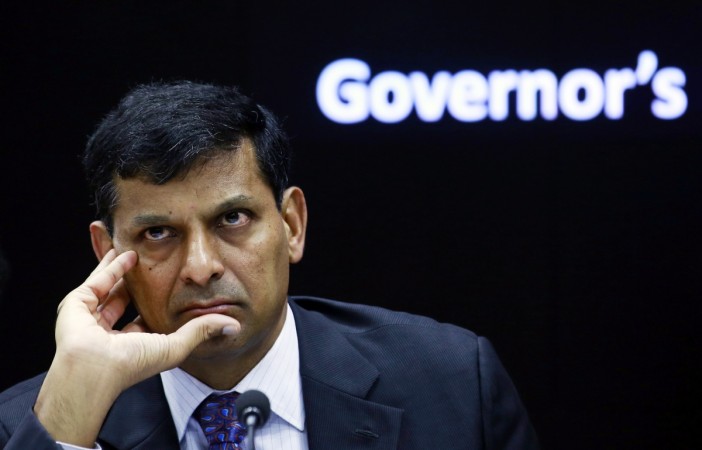 Markets eagerly await the crucial policy meeting of the Reserve Bank of India (RBI) on Tuesday next week and most of the economists including Finance Minister Arun Jaitley expect the central bank to cut repo rate cut by 25 basis points (bp).
Easing inflation and declining industrial production are pushing the markets to price in a higher probability of rate cut announcement by RBI Governor Raghuram Rajan next week.
The central bank had kept key rates unchanged in its April meeting, waiting to see how inflationary pressure evolves in the months ahead. Prior to the April meeting, RBI had cut the repo rate by 50 basis points to 7.5% since the start of this year.
Here is what foreign brokerages expect from RBI's meeting:
"We expect RBI to reduce its repo rate 25bps to 7.50% when it meets on 2 June. Inflation stayed subdued at 4.87% y/y in April. Though the forecast of less than normal monsoon rain and the risk of larger rises in government procurement prices on increased rural distress are worries, we believe the current low inflation and favourable base effect until August 2015 will trigger another rate cut next week." ― Standard Chartered.
"With inflation remaining low, we expect RBI to deliver another 25bp rate cut next Tuesday, and the guidance is likely to be neutral to moderately dovish. We believe RBI is likely to pause after next week's cut and monitor the monsoon rains and the impact of potential fed rate hikes before resuming rate cutting cycle, most likely in 2016." ― Barclays.
'Soft inflation and weak industrial production data is viewed by many as a harbinger of a rate cut by the RBI during its next monetary policy meeting in June. While there certainly is a risk of the next cut being delivered by India's central bank next month, we expect the next rate cut to materialise during its meeting in August as we see some near- term tailwinds to inflation." ― Societe Generale.
"In addition to the progress made on the fiscal front, there are other reasons to think that the RBI will continue its loosening cycle, most likely as soon as in next week's policy review on 2nd June. There is still plenty of evidence of slack in the economy, with utilisation rates low, credit growth at its weakest in over a decade, and sales of consumer goods subdued by past standards." ― Capital Economics.