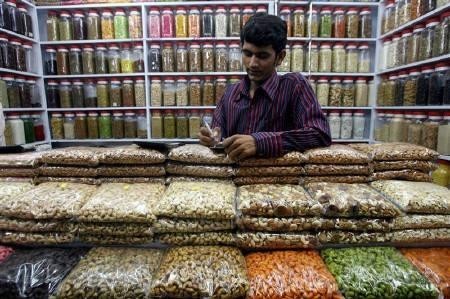 The Modi government's maiden Budget on Thursday was preceded by its Economic Survey it tabled on Wednesday that put the economy in perspective a day before the government is expected to make major announcements.
While expectations have been building around the budget, the Economic Survey gave an insight on whether they would be met or not.
No tax relief? – The report stated that the government needs to move towards a simple tax regime, broaden tax base, give fewer tax exemptions, and set up a single rate of goods and services tax. While the salaried class has been expecting tax exemptions, the prospect did not look too bright in the Economic Survey.
However, exemption limits under Section 80C may be raised, as the government looks to bring in the Direct Taxes Code, the draft for which had recommended that the combined ceiling for tax-saving investments be raised to ₹1.5 lakh per annum.
Tax reforms? – Going by the report, the government is expected to bring in reforms for long term-growth prospects on three fronts - low and stable inflation regime, tax and expenditure reform and regulatory framework.
More FDI? – The report said the priority of the government was to revive business sentiments and restart the investment cycle. This is a strong indication of the government opening several sectors such as Defence to foreign direct investment (FDI).
Costlier fuel? – The report cited the need to move to market prices for fuel products, which could lead to rise in prices based on external market conditions, particularly in light of the Iraq crisis.
Lower Prices? – The Economic Survey has estimated that the wholesale price index-based inflation will come down by the end of this calendar year. Along with WPI Inflation, Consumer Price Index inflation is also set to decline, which will mean that prices would come down.