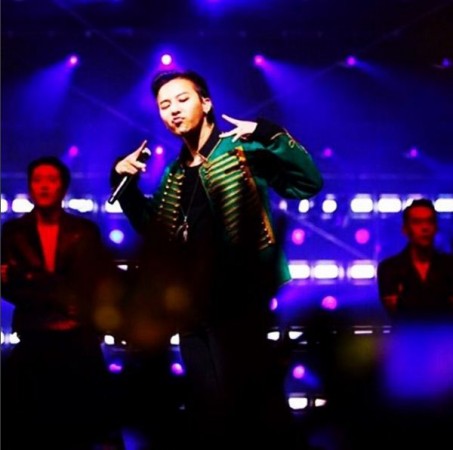 If you've ever wondered what members of Kpop band BIGBANG do when they are not performing, then take a look at G-Dragon's Instagram account. The Korean group posted photos and a short video and offered a peak into their everyday lives.
In a recent Instagram post, GD uploaded a picture of his band mates lounging in what seems like a waiting room. Taeyang, Seungri, T.O.P seem engrossed in their phones, while Daesung looks quite bored. The photo captures the singer staring into space. The "Heartbreaker" singer captioned the photo thus: "This is reality."
Earlier, the singer uploaded a short video of the BIBANG members seated in a van. The video again depicts the band mates listening to music and using their phones. Interestingly, Jiyong a.k.a G-Dragon captioned the video: "Gotta Work."
Admittedly, members of the Kpop band have been offering a keyhole perspective into their personal lives and their fans seem thrilled about it. Recently, band member Taeyang uploaded a picture of him as a baby on a carousel. The adorable picture garnered several hundred thousand likes and some fans commented on the picture saying, "your eyes were bigger when you were a kid." Several others gushed over his cuteness.
Recently, two of BIGBANG's music videos got more than 100 million views on YouTube. "Bang Bang Bang", the band's most famous song from their MADE album, achieved 100 million views on 19 January, 2016, while their other music video, "Fantastic Baby" got 200 million views on the 26th of the same month.