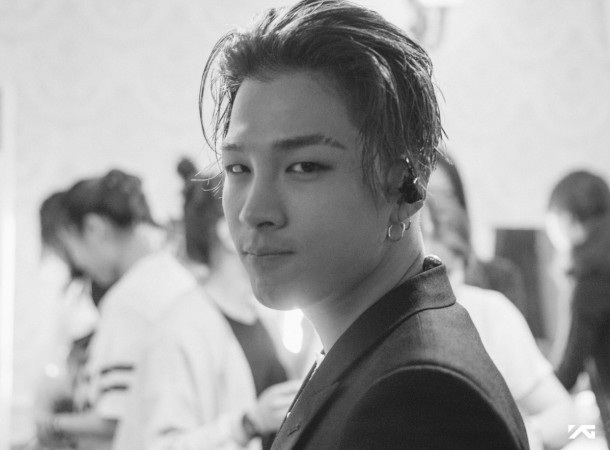 BIGBANG's band members are known for being supportive and loving towards each other. The bromance in YG Entertainment's all-boy group was further evidenced in a sweet and touching letter that band member Taeyang sent to his mate, T.O.P.
T.O.P a.k.a Choi Seung-hyun Sunday, April 10, posted a heartwarming note he received from the "Eyes, Nose, Lips" singer. In the handwritten letter, Taeyang wished T.O.P good luck while the latter was in Germany. Taeyang aka Dong Young-bae also mentioned that he was worried about T.O.P's health, and asked him not to be lonely.
"Have strength, hyung! I pray sincerely every night for your spirit and that you will understand God's love as written in the Bible. Have fun, hyung~ I love you!" Taeyang, 27, wrote, according to Allkpop.
T.O.P, who is currently in Germany filming "Out of Control," seemed touched by the inspiring and loving note. He uploaded the picture on his Instagram account and captioned it: "I love you too Young Bae."
Needless to say, the fans of the K-pop band were thrilled to see the love between the two. Many of them commented on T.O.P's post and described it as "sweet" and "beautiful." BIGBANG's fans even expressed their loyal following in Fuse TV's Battle of the Pop Fans 2016 during the March Madness Season.
A Fuse TV report pointed out that BIGBANG has the biggest pop fan base in 2016. Fans of the K-pop band aka VIPs, voted and battled against Selena Gomez, Jennifer Lopez, Demi Lovato, Britney Spears and Pentatonix's fan bases.
This latest news comes as uncertainty looms over the band's future. Some of the band members will take a break soon and enlist in South Korea's military. Seungri, G-Dragon, T.O.P and Taeyang are yet to begin their two-year compulsory military service.