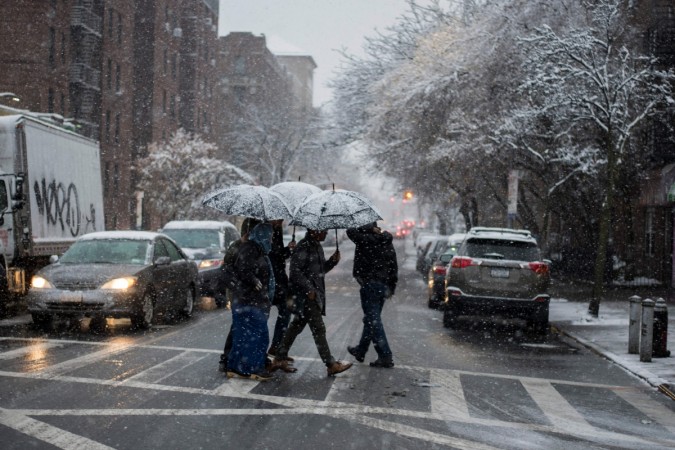 Several parts of the United States have been witnessing extreme weather conditions in the last few days and the situation is unlikely to improve anytime soon. Instead, the East coast of the US, as well as the Northeast, is now gearing up for a massive "bombogenesis," which is set to bring strong gusts of wind, freezing rain and heavy snow. Temperatures are set to drop to freezing levels, which haven't been seen in decades.
In tune, New England is likely to receive 6-12 inches of snow and conditions will not be much different in states like Maryland, Delaware, and Virginia. New York too is set to see extreme conditions with snow ranging between 3 and 8 inches in Manhattan, Brooklyn and Queens.
The National Weather Service has warned that there could be blizzard warnings and travelling could be "very dangerous to impossible."
"This winter storm is forecast to bring the potential for a mix of freezing rain/sleet/snow from portions of northern Florida to North Carolina, and snowfall northward along portions of the Mid-Atlantic into northern New England," the NWS said, reported Fox News.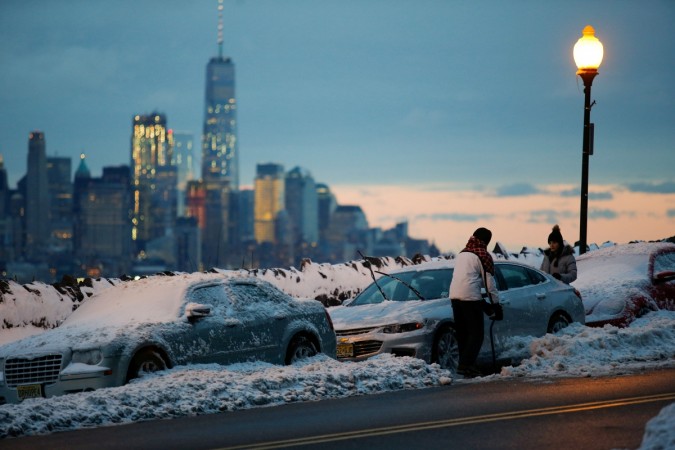 Blizzard conditions are also set to hit regions such as Rhode Island, Maine and Massachusetts and emergencies have been declared by several places. Schools and numerous institutions have been closed and about 3,000 flights too have been cancelled in the nation.
Meanwhile, power outage alert has been sounded in Boston and in Georgia, Governor Nathan Deal has declared emergencies in 28 counties, reported the New York Times.
A state of emergency has been put in place in North Carolina as well with the National Guard on standby. South Carolina Governor Henry McMaster asked residents to ensure that people and pets were safe. "If they can't get into heat, they'll freeze to death, and they'll be gone," he said. "And the same thing will happen to people who are outside." Such is the condition that soon several parts of the US will be colder than Mars, according to CNN.
Florida, which was basking in temperatures ranging between 25 and 27 degree Celsius just a few days ago, will not be spared either. An emergency was declared in the state after the storm brought snow to Tallahassee for the first time in about 30 years. Icy conditions have been reported in the state and authorities closed down over 50 miles of Interstate 10. Schools and colleges too remained closed on account of the cold weather.
What is "bombogenesis?"
Bombogenesis is a storm, which can be tropical or non-tropical in nature, and strengthens at a fast face, according to Accuweather. It comes from the words bomb and cyclogenesis and means the strengthening of a massive cyclone.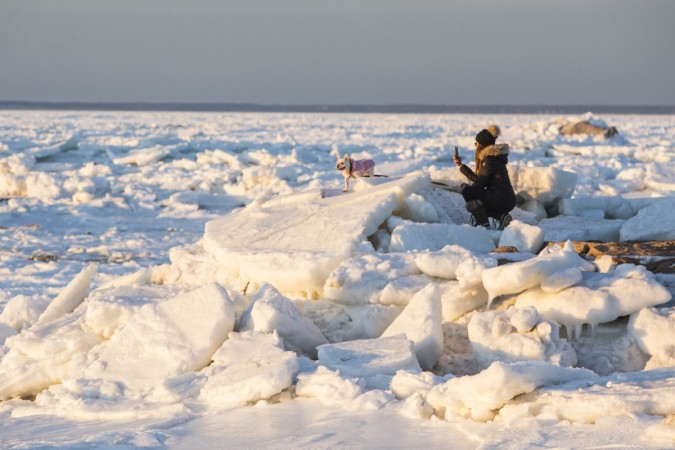 Common over the east coast, the storm is a result of "cold air along the land, and warm air over the water."
The National Oceanic and Atmospheric Administration explains that a Bombogenesis occurs when "a midlatitude cyclone rapidly intensifies, dropping at least 24 millibars over 24 hours."