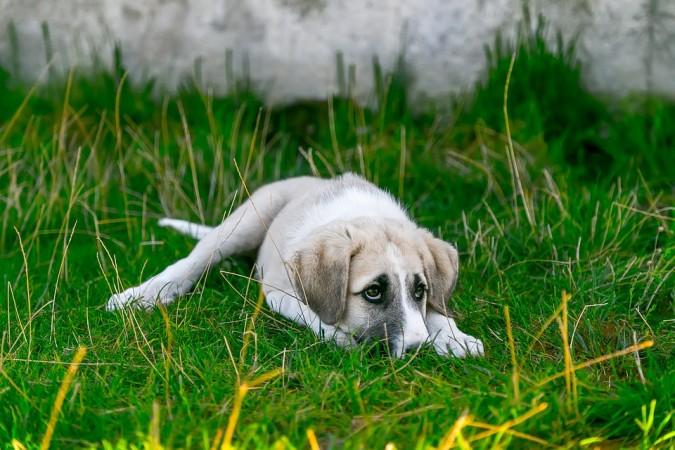 Deadly dog disease known as Alabama rot was first detected in the UK in 2012. Since then, the number of cases has risen each year. In 2018, at least 29 cases have been confirmed already in the country, 40 cases in 2017 and 19 in 2016. Almost 80 percent of the affected canines have died.
The full scientific name of the Alabama rot is cutaneous and renal glomerular vasculopathy (CRGV). It was first identified in the USA in the 1980s. The disease causes ulcers on a dog's skin, damages blood vessels and kidney, which can be fatal.
What causes Alabama rot?
The exact cause of the deadly disease Alabama rot is not known. It can affect dogs of any breed, size or age. Though the cause is not known, the majority of the dogs with the disease in the UK, have reportedly walked on muddy or woodland areas.
Dogs are likely to be affected in winter and spring, as more cases are reported between November and May than between June and October, according to Blue Cross for Pets.
What are the symptoms Alabama rot?
The first signs that a dog has contracted Alabama rot include open ulcer, sore, ulcers or lesions on the skin. The lesions are commonly found on the paws or lower legs of the dogs. They can also be found on the face, mouth or tongue, or on the lower part of their body.
As the disease damages the kidney, it's important to know the signs of kidney failure. It includes loss of appetite, tiredness, and vomiting. Dog owners should consult a vet as soon as the signs of sore skin or ulcers are seen on the dog's skin.
Chances of recovery are more if the disease is detected early. On an average, dogs suffer from kidney failure in about three days after the sores begin to show on the skin, according to Blue Cross for Pets.
Is Alabama rot preventable?
As the exact cause of the disease is not known, it is difficult to take proper precautions. But, it is advised not to let the canines walk on the muddy or woodland areas. If they do, it is suggested to wash off the woodland mud and check for the signs.
Dog owners should check their pets regularly and if any of the signs listed above is visible, go to the vet and give your pet the care it needs.