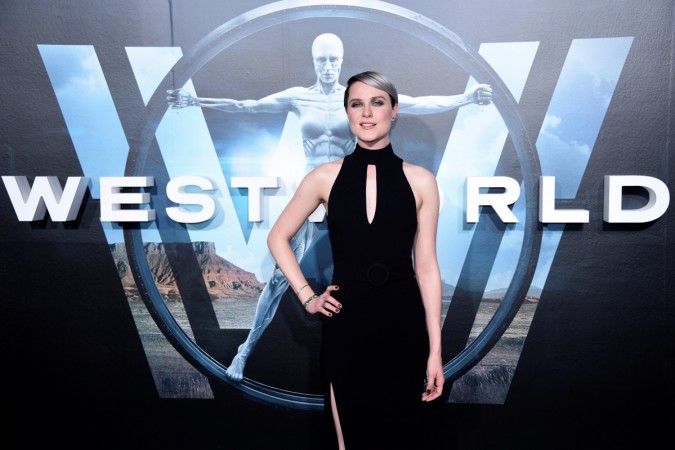 Westworld actress Evan Rachel Wood took to social media on Monday to share a letter she sent to Rolling Stone, revealing that she was raped twice on two separate occasions in the past. Wood, 29, sent the letter to a magazine while they were putting together a story on the actress. According to Wood, she was raped once by a significant other and by the owner of a bar.
Both these incidents took place many years ago and she has now realised that she wasn't at fault.
Wood did not take any names, but two of her high-profile romances were with actor Jamie Bell, whom she was married to for close to two years, and musician Marilyn Manson.
"I think, like a lot of women, I had the urge to not make it a sob story, to not make it about me," she wrote. "I think deep down I also didn't want to be accused of doing it for attention or told that it wasn't a big deal, or, 'That's not really rape.'"
While she was hesitant to share her story in the past, Wood said she believes "we live in a time where people can stay silent any longer." "I certainly can't. Not given the state our world is in with its blatant bigotry and sexism," she said.
During Rolling Stone's initial interview with the actress, she had only revealed that she experienced "physical, psychological, sexual" abuse in the past. But she was inspired to open up about being abused after Donald Trump won the presidential election.
According to NYMag.com report, Wood is just one of countless women who have opened up about being abused after Trump, a man who had had to battle sexual assault claims all through his campaign, won the presidency.