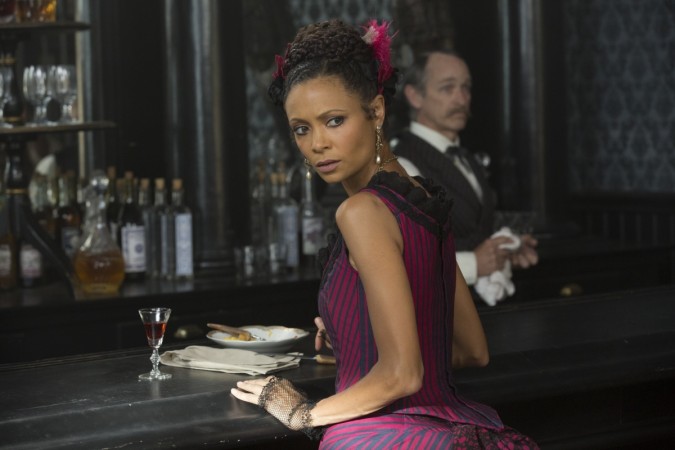 Westworld was one of the biggest hits of 2016 and the first season featured a number of memorable moments that had people talking. The first season has left people wanting for more, unfortunately, they are in for a long wait. According to the brains behind the show, Season 2 will not return to HBO before 2018, and it is expected to feature a number of game-changing moments.
Also Read: KBS Song Festival 2016 live streaming: SEVENTEEN to perform the opening act; where to watch online
But before that, check out five of the biggest reveals from Season 1 of the show.
Dolores swatting the fly: A major part of the Season 1 premiere focused on convincing viewers that the robots are programmed in such a way that they won't hurt living beings. Neither are they equipped with the ability to lie. But towards the end of episode 1, we see Dolores killing a fly without batting an eye.
What is the maze: The first season focused on The Man in Black's quest to find the maze, and the finale finally showed what the maze is all about. The Man in Black learns that
Bernard is a host: Bernard being an android was one of the most popular fan theories that gained prominence shortly after the show aired. And the theory was proved correct in The Well-Tempered Clavier when Bernard attempts to learn his heritage and understand his creation.
The Man in Black is William: Yet another fan theory was proved correct in Westworld Season 1 finale when it was revealed that William is in fact the Man in Black and that the show has been functioning on two timelines.
Samurai World: The season finale of Westworld revealed that there is more than one park in existence. We get a clue when Maeve and her group stumbles into the technicians area of Samuraiworld, where hosts are seen fighting each other in glass enclosures.
Westworld will return to HBO in 2018. Viewers in India, who missed the first season, can catch a rerun of all 10 episodes on Star World Premiere HD as the channel will be airing Westworld as part of our New Year line-up on December 31 and January 1 from 12 pm onwards.