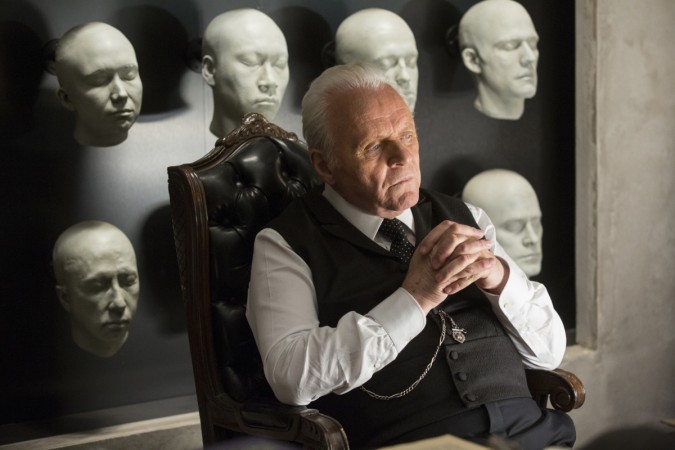 HBO has released photos for the upcoming episode of Westworld and it shows Anthony Hopkins' Dr. Ford and Jeffrey Wright's Bernard deep in conversation, probably about the virus that's making the hosts act out. Interestingly, Ford seems to be the only one who isn't worried about the hosts following the script.
The synopsis for The Stray reads:
"Elsie (Shannon Woodward) and Stubbs (Luke Hemsworth) head into the hills in pursuit of a missing host. Teddy (James Marsden) gets a new backstory, which sets him off in pursuit of a new villain, leaving Dolores (Evan Rachel Wood) alone in Sweetwater. Bernard (Jeffrey Wright) investigates the origins of madness and hallucinations within the hosts. William (Jimmi Simpson) finds an attraction he'd like to pursue and drags Logan (Ben Barnes) along for the ride."
Westworld airs Sundays on HBO and Tuesdays on Star World Premiere HD.
Check out the images below: