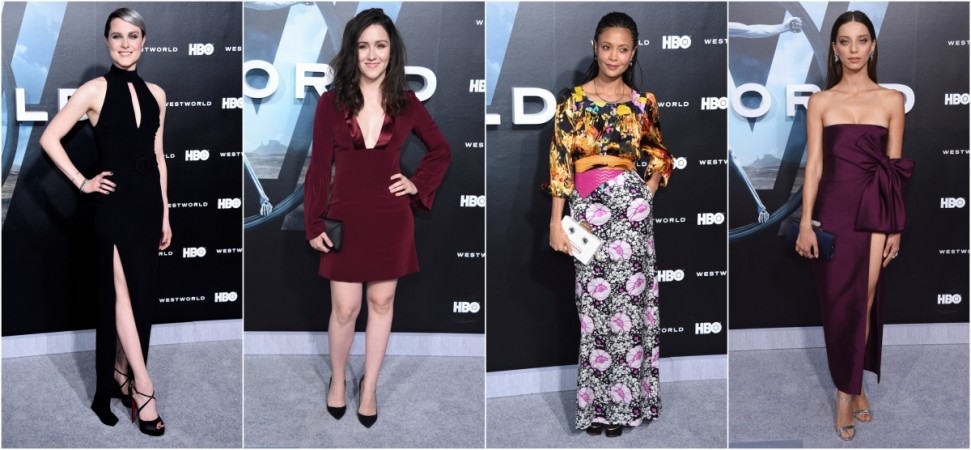 If Anthony Hopkins is on TV, you have to keep your remotes aside. In the new show Westworld, the legendary actor is Dr. Ford, reigner of a full-immersion amusement park in the distant future.
The cast members of highly anticipated sci-fi series came together for a premiere where HBO programming head Casey Bloys said that the show went through some production hardships because of which the opening season was delayed.
"I think it's visually really cinematic on scope and scale, and I think that's great and entertaining, but I think it also raises larger issues on humanity. And that combination has always worked for us," Bloys told Variety while explaining what one can expect from Westworld.
Westworld is a science-fiction show, which focuses on humans' relationships and interactions with androids that reside in a theme park. One of the stars of the show, Thandie Newton, said like Emmy-winning Game of Thrones, the fantasy world too has nudity and violence. "I don't know if the people think it is mistreatment [of women] because they're not people, they're robots," Newton further elaborated.
The heavy-weight cast includes Evan Rachel Wood, James Marsden and Jeffrey Wright and the 10-episode season premieres on October 2, Sunday, 9 pm onwards on HBO.