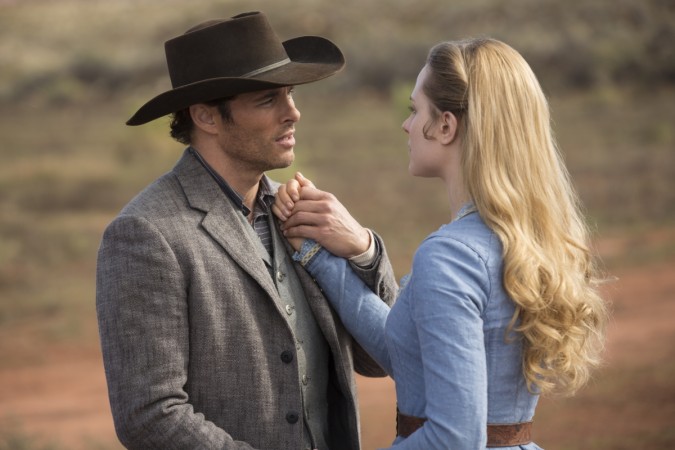 Next Sunday's episode of HBO's Westworld is going to be an interesting one as it will not only feature an interesting interaction between Dr Ford and the Man in Black, but it may also reveal the true nature of Dolores, who is the first host ever created.
The previous episode saw that Dolores was successful in breaking out of her loop, and according to a popular theory on Reddit, the next episode may show that Dr Ford intended Dolores to regain her consciousness, thereby making her an adversary.
Evan Rachel Wood, who plays Dolores, recently took to her Twitter page to tease fans about the upcoming episode, writing: "Just..episode '5' guys. Thats all I am gonna say. #westworld." Her co-star Ben Barnes, who plays Logan, added: "Totally agree ;)."
The trailer for the next episode shows Anthony Hopkins' Dr. Robert Ford questioning Dolores about her dreams. "Have you been dreaming again, Dolores? Imagining yourself breaking out of your…loop?" he asks in the clip.
Another scene shows a conversation between the Man in Black and Ford. "Have you made a worthy adversary? Someone to stop me from finding the center of the maze?" the Man in Black asks the scientist.
"What is it you're hoping to find there?" Ford questions, to which the Man in Black answers, "Something true."
The synopsis for Contrapasso reads: "Dolores (Evan Rachel Wood), William (Jimmi Simpson) and Logan (Ben Barnes) reach Pariah, a town built on decadence and transgression — and are recruited for a dangerous mission. The Man in Black (Ed Harris) meets an unlikely ally in his search to unlock the maze."
Westworld airs Sundays on HBO and Tuesdays on Star World Premiere HD.