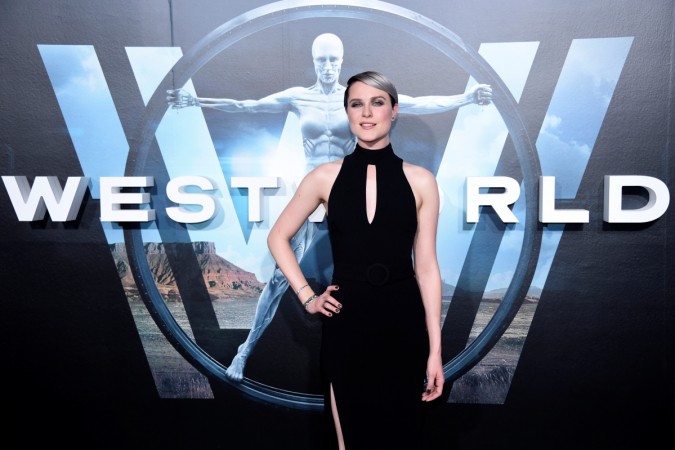 HBO has released the second episode of Westworld two days ahead of its initial timeslot, and the new episode can be watched via HBO Now, HBO Go and HBO On Demand. It is possible HBO released the second episode early to avoid competition with the second presidential debate between Hillary Clinton and Donald Trump, which will take place on Sunday night.
The second episode is titled Chestnut and it will see the Man in Black, the character essayed by Ed Harris, seeking an ally to find more of Westworld's secrets. Last week's episode ended with Dolores the robot overriding her programming and hurting a living creature. And the new episode will see Dolores spreading the virus that has infested her programming. It looks like someone is deliberately trying to sabotage the robots.
In the second episode, viewers will see more of Maeve, the Madam of the brothel who didn't have much of a role in the premiere, and newcomers William and Logan, characters based on the ones played by James Brolin and Richard Benjamin in the original Westworld film.
The second episode is titled Chestnut and the synopsis reads:
A pair of guests, first-timer William (Jimmi Simpson) and repeat visitor Logan (Ben Barnes), arrive at Westworld with different expectations and agendas. Bernard (Jeffrey Wright) and Quality Assurance head Theresa Cullen (Sidse Babett Knudsen) debate whether a recent host anomaly is contagious. Meanwhile, behavior engineer Elsie Hughes (Shannon Woodward) tweaks the emotions of Maeve (Thandie Newton), a madam in Sweetwater's brothel, in order to avoid a recall. Cocky programmer Lee Sizemore (Simon Quarterman) pitches his latest narrative to the team, but Dr. Ford (Anthony Hopkins) has other ideas. The Man in Black (Ed Harris) conscripts a condemned man, Lawrence (Clifton Collins, Jr.), to help him uncover Westworld's deepest secrets.
Westworld airs Sundays on HBO and viewers in India can catch the action Tuesdays on Star World Premiere HD.