West Ham United vice-chairman Karren Brady has said the club's board has taken "full responsibility" for the pitch invasion during their 3-0 defeat at the hands of Burnley in the March 10 Premier League.
Fans invaded the pitch on four different occasions during the game. In addition to this, the Hammers' joint-owner was forced to get off the stands after being hit by a coin.
The London-based club planned to mark the 25th anniversary of the passing of Bobby Moore. The World Cup-winner with England was one of the most decorated players at West Ham.
Brady expressed her disappointment that a day they had decided to commemorate became one of the worst days in the club's history with the pitch invasions.
West Ham take on Southampton March 31. The vice-chairman has promised the safety of the fans at the London Stadium will be given utmost priority for all the upcoming home games.
"First of all I want to apologize on behalf of everyone at the football club for what we witnessed last Saturday," Brady told The Sun.
"West Ham United is known around the football world for its history, heritage and, above all, its heart – embodied in supporters who have worn the claret and blue with pride from the day they are born to the day they die.
"They are the lifeblood of the club. Last Saturday at London Stadium we had planned a day of celebration to mark the 25th anniversary of the passing of our greatest ever player, legendary captain Bobby Moore.
"What transpired instead became one of the most painful days in the history of the club," she said.
"I want to put on record that the Board of West Ham United would like to offer our sincere apologies to the vast majority of our supporters who turned up to support their club, lots of them with young children who sat and tried to continue to support their team.
"I would wholeheartedly like to thank those who have sent in messages of support. I also pledge to you that nothing – and I mean nothing – is more important to us now than ensuring that you are able to come and support the team safely when we play Southampton on 31 March and all future games."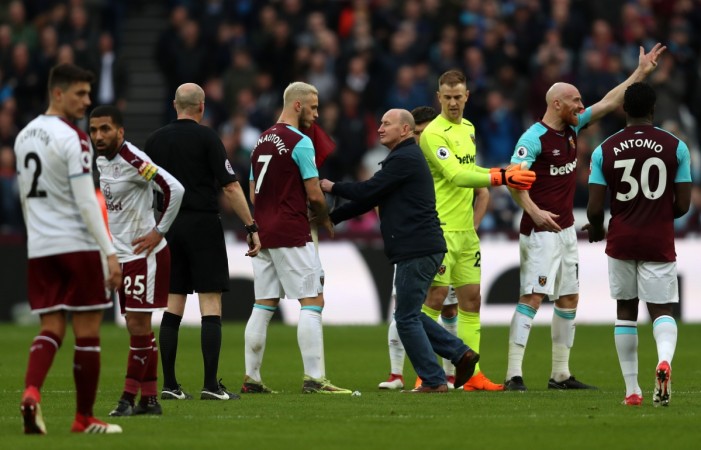 Brady also shed some light on West Ham's player recruitment policy.
"We are in the process of entirely restructuring our player recruitment. This will change the way we handle transfers in the future, giving the control to the manager and the football staff," she said.
"I feel I must address issues around investment in the squad. Spending on transfers and wages has doubled over past five years. A club-record £80 million was spent on players in 2016/17.
"Our wage bill of £105,000,000 compares with top-flight Premier League clubs. Some may argue that the money has not been invested well enough, but it has been invested."