The Kolkata Police said that they have arrested a person for sharing a fake image of Basirhat which is seeing communal tension for a week now.
Darjeeling, Basirhat violence in West Bengal has a semblance with this Amitabh Bachchan film
The image belongs to a Bhojpuri film but was widely circulated on social media as one from West Bengal's North 24 Parganas where in many police vehicles were burnt and vandalised. However, when social media users and fact-checking websites searched for the image, they revealed that the image was a still from a Bhojpuri movie called "Aurat Khilona Nahi" released in 2014.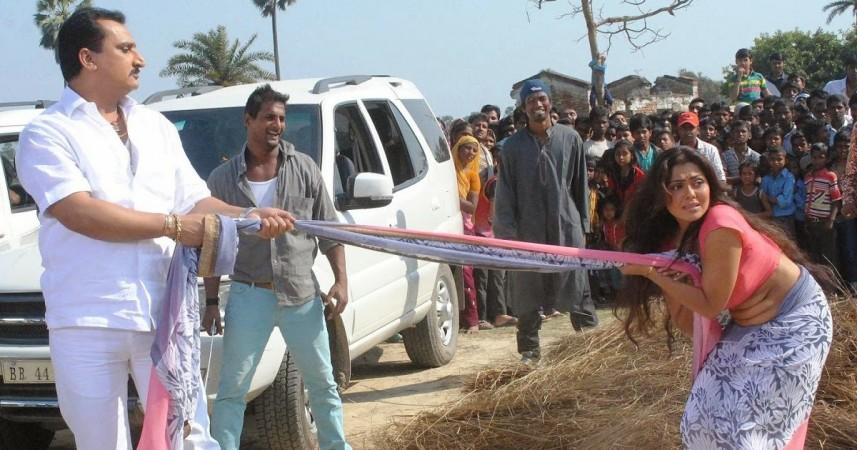 West Bengal Chief Minister Mamata Banerjee took a dig at the Centre at a press conference on Saturday, July 8, and blamed the BJP, its ideological mentor Rashtriya Swayamsevak Sangh and other groups for the violence.
"Action will be taken for spreading fake pictures and videos. The law will take its own course. I congratulate the people of Bengal for not getting trapped by those spreading rumours and communal hatred. Peace has been restored," said Mamata.
She also referred to the still from the Bhojpuri film and another photograph depicting violence in Bangladesh which was circulated to stoke more fire.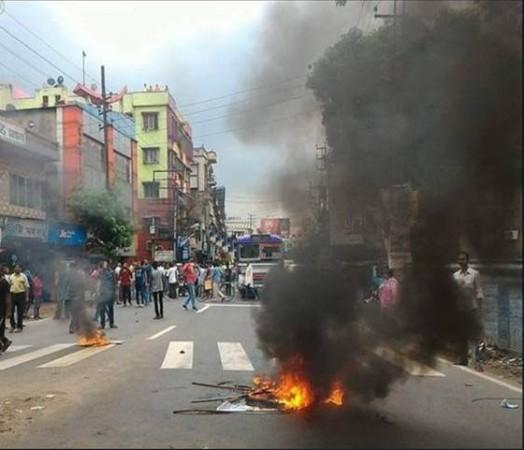 The agitation took a violent turn in Baduria and Basirhat and further spread to other places of North 24 Parganas like Keosha market, Banshtala, Ramchandrapur and Tentulia after a Class 10 student posted a derogatory meme on Facebook about Prophet Mohammad and Islamic holy site Kaaba last Monday, July 3. Though the student was arrested in the evening, angry agitators wanted the police to hand the boy over to them. Reports also suggested that the rioters who vandalised shops also wanted to stone the boy to death.
The West Bengal Police have asked people not to react to fake information meant to incite violence.
Here's what they tweeted out to the people of West Bengal.