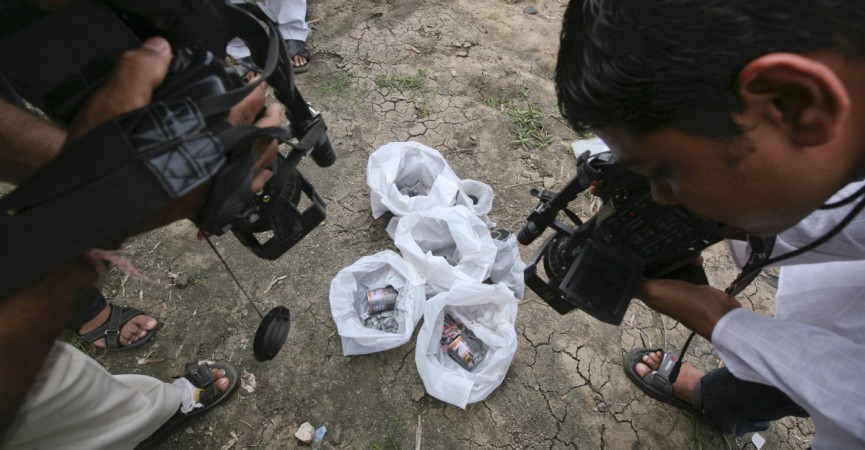 The West Bengal police on Monday said that over 9,000 people were held in the last 24 hours in a major crackdown on alleged extortionists running "syndicates" in West Bengal's real estate sector. Around 65 kg of firecrackers, 26,000 litres of hooch, 114 kg of hemp and 20 gram of heroin was also recovered.
"In all, 1,023 people were arrested in specific cases while 7,972 were held under preventive sections... As many as 1,520 warrants were executed... The government wants strong action. We are taking strong action," Anuj Sharma, the Additional Director General (law and order), told the media. He added that the crackdown would continue.
Most arrests were made from Burdwan followed by Nadia and North 24 Parganas. The police arrested 45 people from Kolkata's Rajarhat area alone.
Chief Minister Mamata Banerjee had directed officials to take prompt action on complaints regarding extortion and syndicate-related crimes. "The CM had been warning leaders to refrain from such activities during internal meetings. It didn't work... She is irritated that the menace continues under the patronisation of some party leaders," a TMC leader was quoted by the Indian Express as saying. The Trinamool Congress party is said to be in the process of making a list of leaders involved in the extortion and syndicate racket.
Crude bombs seized in Burdwan
Meanwhile, the police seized 653 crude bombs from the state's Burdwan district and also detained 1,117 people in connection with the case.
The police acted on a tip off and raided a person's residence located in Mangalkote area's Kalyanpur village and seized around 123 bombs that were stored in six drums, Burdwan Superintendent of Police Kunal Agarwal said.
The police arrested 13 people in connection with the case after a fight broke out between two factions of the Trinamool Congress on Saturday.
The police seized 107 bombs from a club at Kandra in the Ketugram area of Burdwan on Sunday following which the district police's anti-corruption wing raided other villages and seized the rest of the bombs, Agarwal said, adding that 26 arms, 28 live cartridges, ganja and foreign liquor was also recovered.