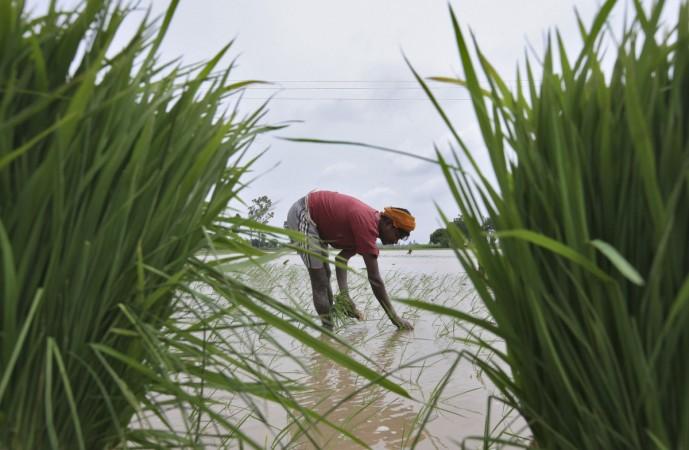 West Bengal government has decided to bring in more than 31,000 farmers above the age of 60 years under the umbrella of a state-backed old age pension scheme. Currently, more than 69,000 are covered under this scheme. The government's move will benefit more than one lakh farmers of the state. The local government has also decided to raise the pension amount to Rs 1,000 from Rs 750.
The minister of agriculture Asish Banerjee along with higher officials of the agriculture ministry will be meeting on June 26th to discuss the details of the project, reported an English daily.
Nandini Chakraborty, the secretary of the state Agricultural department and advisor to the chief minister on agriculture Pradip Mazumder will monitor the progress of the project.
While talking to the leading English daily, the Minister of the concerned department told, "The Chief Minister has made the move to give pension to another 31,000 aged farmers and it will take the total number to 1 lakh. At the same time, the amount of the pension has also been increased to Rs 1,000 per month."
This is one of the many programmes that the state government has begun to help farmers.
West Bengal recently opened a Farmers' Training Centre at Suri Birbhum. To boost agricultural yield the state has started several awareness programmes and also rolled out training camps in different districts of the state in the recent past.
The recently held 24th meeting of Indian Council of Agricultural Research (ICAR)-Regional Committee II in the presence of the member states such as West Bengal, Odisha, Andhra Pradesh, Telangana and Andaman and Nicobar islands discussed at length about the tremendous scope of the growth potential of agriculture.
India produces more than 280 million metric tonnes of food grains despite adverse climatic conditions.
"Farming or agriculture comprises of a massive percentage of the yearly GSDP of the state, and more than 15% of the labour force in the state is dedicated to farming. West Bengal is the largest producer of rice in India, with produces amassing more than 15 million tonnes every year", said the official portal of the department of agriculture, Govt. of WB.