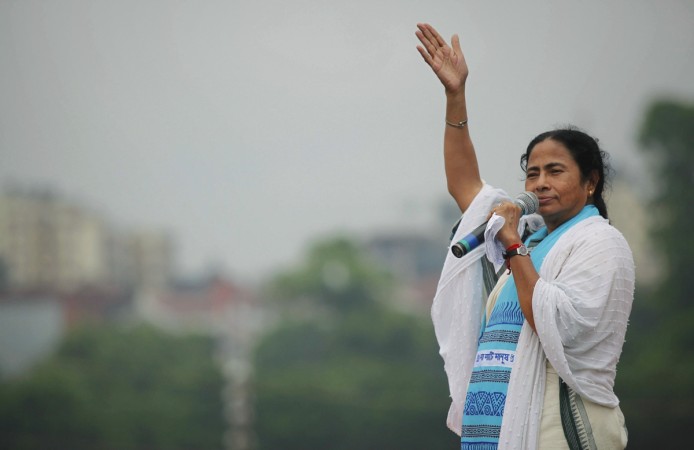 A music video released by the Trinamool Congress (TMC) party Saturday was the first state election campaign song to debut on Facebook, said public policy head of Facebook, India, in a report Sunday. What is being called as "The Trinamool Song" by West Bengal Chief Minister Mamata Banerjee and TMC leaders, has been composed and written by Bengali lyricist, singer and composer Anupam Roy of "Piku" and "Autograph" fame.
The less than two minute video has been played almost 73,000 times in two days, since it was released. The video talks about the progress that West Bengal has made in the last five years under TMC's governance.
"This is the first state election campaign song to make its debut on Facebook and has gone viral very quickly. It is remarkable how they have made it so catchy and apt for the digital medium," Ankhi Das, public policy director, Facebook, India, South & Central Asia, told the Press Trust of India. "It is an interesting way of electioneering," Das said, adding that the music was "catchy."
The video, shared by Banerjee Saturday on her official Facebook page, has garnered more than 65,000 views and almost 3,000 shares. On YouTube, the music video, directed by Anindya Chatterjee, lead vocalist of Bangla band "Chandrabindoo," has more than 8,000 views, while the audio alone has 18.5 thousand views. Trinamool's national spokesman and party MP Derek O'Brien shared the video on Twitter saying, "5 years in 2 minutes (sic)."
"The match has started and we are already batting well in the fourth over without losing any wicket. And the Opposition is still in the dressing room. We have the backing of the good work done by our government in the last five years," O'Brien was quoted as saying by the PTI.
The music video was released days after TMC was hit by a corruption scandal. A sting operation video surfaced recently, showing multiple TMC leaders accepting money to help out a "fictitious company," the Indian Express reported. However, the veracity of the videos have been questioned since they were released.
Assembly elections in West Bengal will be carried out in six phases between April 4 and May 5. The major parties who will contest elections in 2016 are the Bharatiya Janata Party, Indian National Congress, Communist Party of India (Marxist) and the TMC.