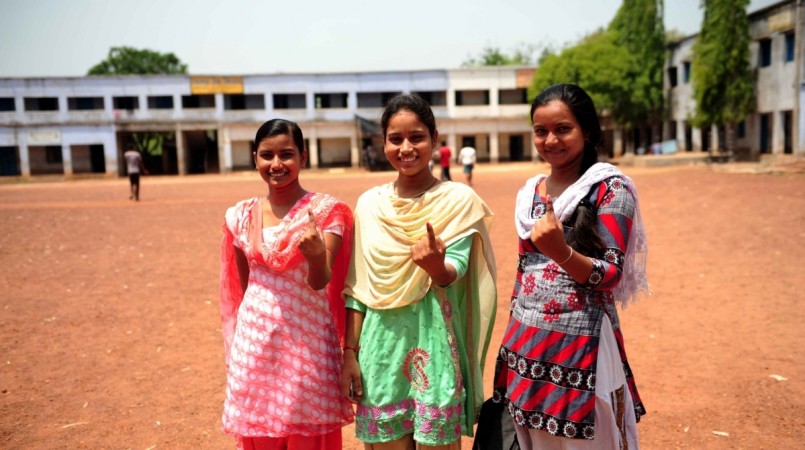 Hours after the second part of the first phase of Assembly elections in West Bengal started Monday, incidents of violence were reported in the state. As many as 163 candidates will be contesting 31 seats in Bankura, West Medinipore and Burdwan.
A Trinamool Congress Party (TMC) worker was arrested in Burdwan's Jamuria area for allegedly beating up Communist Party of India (Marxist) polling agents. Four people were injured, while another was critical after clashes between the workers of the two parties. The police also found two bags of crude bombs in the area.
"Some TMC workers came and started beating us up with lathi," a CPI(M) worker was quoted as saying by ANI.
In Bankura district, people were roaming openly with guns in Sonamukhi, according to the Hindu. Crude bombs were reportedly hurled by unidentified people in the district. However, no casualties have been reported.
One CPI(M) worker was hospitalised after being attacked by alleged TMC workers in Chandrakona in West Medinipore, ANI reported.
Meanwhile, two polling booths in West Medinipore and Bankura will undergo repolling.
The first phase of the West Bengal Assembly elections began April 4. A total of 61 constituencies of 294 were polled in the first phase. Of the 163 candidates in the fray Monday, 21 are women.
The CPI(M) and the Congress are contesting together in West Bengal, while they are contending against each other in Kerala.
The Mamata Banerjee-led TMC faced criticism recently after a couple of videos that showed its members receiving bribes were released. Another incident that could potentially hurt the vote share of TMC is the flyover collapse in Kolkata.
Prime Minister Narendra Modi, whose party is also contesting elections, was quoted as saying by NDTV that the collapse was "god's message" to people of West Bengal to save the state from the TMC.