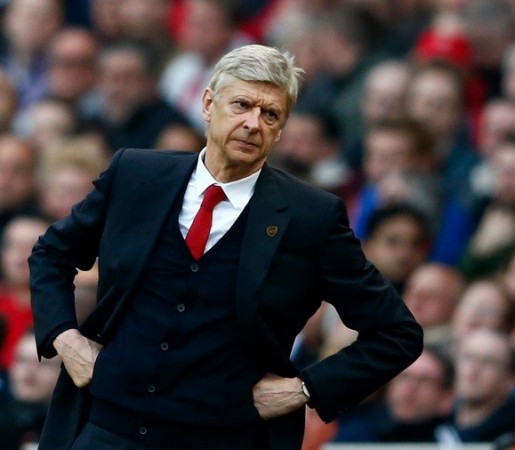 Arsenal boss Arsene Wenger feels that Manchester City's globalisation will help them find a way around UEFA's Financial Fair Play (FFP) regulations.
UEFA hit City with a hefty fine and squad restriction after the club was found guilty of breaching the FFP rules. In addition to the truncated squad of 21 players for next season's Champions League, the Citizens will not be allowed to spend more than £49 million in the transfer market this summer.
However, Wenger feels that City have devised a new way of tackling UEFA's regulations.
Apart from owning Manchester City, the Premier League champions' owners also hold majority shares of newly formed MLS side New York City and A-League side Melbourne City.
While former Chelsea midfielder Frank Lampard, who was released by the Blues this summer, joined New York on a two-year deal, City boss Manuel Pellegrini has now confirmed that the midfielder will be on loan at the Etihad till January.
And Wenger feels that City are using their sister clubs around the world to find a way around the FFP.
"It is a surprise," said Wenger on Lampard's shock move to City. "After the statements we hear it is a surprise but it looks like all of these 'City' clubs will feed the main club Manchester City. I heard they want to buy five clubs all over the world.
"I don't know the rules well enough but they brought a franchise for $100 million to play in the States next season. At the moment the players they sign cannot play until next year so they will register them in the clubs where they put them and they can get out on loan.
"Is it a way to get around the fair play? I don't know. We are happy to dedicate the money to just run our club; there is not a lot of surplus to run other clubs."
Meanwhile, Monaco defender Ricardo Carvalho, who played alongside Lampard at Stamford Bridge from 2004 to 2010, also expressed his disappointment to see the England veteran join another Premier League side.
"Of course I would prefer to see him in a Chelsea shirt rather than a Manchester City shirt but you have to respect his decision," said the Portuguese, who featured in Monaco's 1-0 win over Arsenal in the Emirates Cup match on Sunday.
"He's a great friend of mine and a great person as well. I will wait and see how he does but like I said, I'd prefer to see him back in a Chelsea shirt rather than a Manchester City shirt."