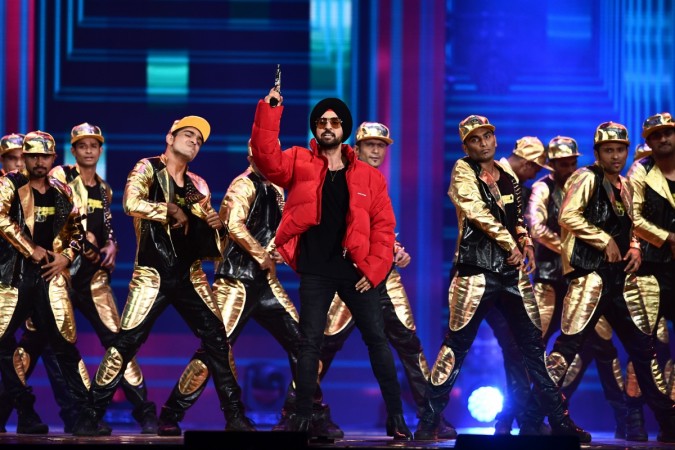 Looks like Welcome To New York doesn't want to get out of controversy. After Rahat Fateh Ali Khan's song, it's Diljit Dosanjh this time.
Sentiments have been hurt yet again. Don't believe it? Sikh petitioner Jasjeet Singh has registered an FIR against leading man Diljit Dosanjh. Reason? Well, the lyrics of the song - Pant Mein Gun - sung by Diljit are inappropriate.
What is the explanation given by Jasjeet Singh? According to Mid-Day, he has alleged that Diljit has disrespected the Sikh community by singing the track.
The report quoted the source close to Diljit who said: "Sikhs keep katar [daggers], not guns with them. The lyrics go against the principles of Sikhism. The petitioner suggested that Diljit should have respected the teachings of the community before singing the song. Diljit has never faced a situation like this one before. He did not even face trouble for his involvement in the drugs drama, Udta Punjab. His team of lawyers is handling the matter."
The petition has been filed in Amritsar and Mumbai, and the hearing will take place next month.
Talking to a leading website about his film roles and juggling between Hindi and Punjabi, Diljit said: '"Isn't there a turbanator in every field? Sikhs are there in Navy, Army, the police force...there is no profession left where there is no sikh. So how can I have any such limitations? In the beginning when I started with music in Punjab and was keen on acting as well, people would dismiss me saying it wasn't possible as no sikh had ever been seen as a Punjabi film hero and that I should be restricted to music. My first Punjabi film didn't but I slowly started delivering hits, some of which even became top grossers. Later, people said that I won't be successful in Bollywood because I wear a turban, but my turban helped me get films here."
Meanwhile, Welcome to New York features filmmaker Karan Johar in a double role as Karan and Arjun, and Riteish Deshmukh, Boman Irani, Rana Daggubati, Sushant Singh Rajput, Lara Dutta and Sonakshi Sinha in the supporting cast. It will hit the theatres on February 23.
Apart from this, Diljit Dosanjh has released a 'high end' song from the album CON.FI.DEN.TIAL, dedicating his love to Kylie Jenner.
The song High End has already crossed 2M views in 22 hours. The lyrics have been penned by Rav Hanjra and the music is by Snappy.