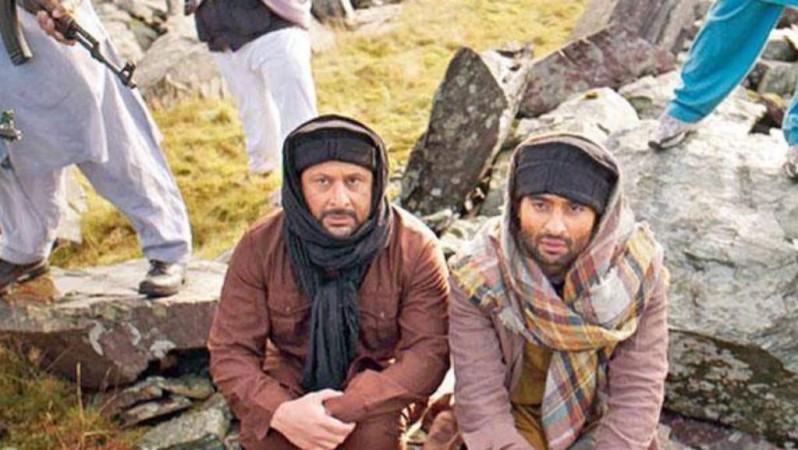 "Welcome 2 Karachi", starring Arshad Warsi and Jackky Bhagnani, has been garnering mixed responses from audiences and critics alike.
Directed by Ashish R Mohan and produced by Vashu Bhagnani, the comedy flick released on Thursday (28 May), has managed to impress a few critics.
"Welcome 2 Karachi" is the remake of Hollywood blockbuster "Dumb and Dumber" and also stars Lauren Gottlieb in an important role.
Read the reviews below:
Bollywood Hungama's review: "WELCOME TO KARACHI can be avoided without a regret."
Sreeju Sudhakaran of BollywoodLife.com said: "If you are ones who found Sajid Khan movies funny or Navjot Singh Siddhu's jokes hilarious, this movie will work for you."
Shubha Shetty-Saha of Mid-Day said: "What stands out in this film is the fairly intelligent writing, which includes a few uproariously funny dialogues, and which belies the writer's (Vrijesh Hirjee) fair understanding of the current political scenario. Worth one watch."
Saibal Chatterjee of NDTV said: "Only the foolhardy would underestimate Bollywood's ability to do worse, but it is unlikely that you will see another film this unabashedly daft this year. Resist the itch."
Rohit Vats of Hindustan Times said: "Arshad Warsi is known for his comic sense but Jackky Bhagnani can surprise you with his understanding of subdued comedy in some of the scenes. It's a mindless film, but with some great fun-filled moments."
Shubhra Gupta of Indian Express said: "Overall it is all good-natured and appropriately silly, so 'Welcome 2 Karachi' stays watchable."
Mihir Fadnavis of Firstpost said: "If you were planning on watching this movie, the lyrics of its song 'Chal bhag nahi to G pe laat padegi' should be a strong enough hint to help you decide."