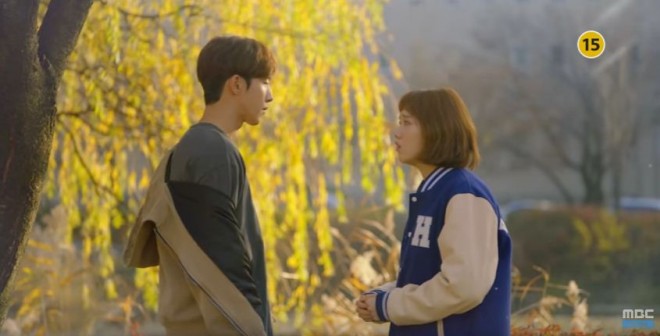 Weightlifting Fairy Kim Bok-Joo will return with a new episode next Wednesday, November 30, on MBC. The fifth episode will continue to follow Nam Joo-hyuk's character Jung Joon-hyung and his childhood friend.
In episode 4, the weightlifter tries her best to impress the obesity doctor Jung Jae-yi. She even lies to her father and friends about her weight losing therapy session. But, towards the end of the episode, the swimmer finds out about her secret crush on his brother. It will be interesting to watch how the male protagonist takes advantage of it and blackmails her.
The official trailer for episode 5 shows Lee Jae-yoon's character introducing the new patient to his younger brother. He tells him about her likes and dislikes, including her interest in Soccer and her love for Messi.
Taking advantage of the situation, Jung Joon-hyung starts blackmailing Kim Bok-joo and asks her to get things for him. Their friends start to get worried about their change in behaviour and one of them even asks them about it, but they just ignores them.
The promo for Weightlifting Fairy Kim Bok-Joo episode 5 also shows Nam Joo-hyuk's character confronting his childhood friend and asking about her relationship with his brother. But she just replies, "I'm sorry for liking your brother."
The sneak peek video ends by hinting at troubled moments for Lee Sung-kyung's character. It shows her going out on a movie date with the obesity doctor and someone can be heard saying, "Today is D-Day." Will the swimmer reveal something strange about his brother that will leave the weightlifter heart-broken?
Watch Weightlifting Fairy Kim Bok-Joo episode 5 next Wednesday, November 30, at 10pm KST on MBC to know more about the on-screen couple and their loved ones.
Here is the official trailer for the fifth episode: